Easy and affordable personalized photo products are now just a click away at Ann's Bridal Bargains. You can create fun wedding gifts, sentimental keepsakes and thoughtful photo albums for anyone on your list, or to keep for yourself. We suggest doing both!
Upload your photos in seconds and create products in minutes. You'll find a variety of photo products, such as photo mugs, t-shirts, albums, key chains, mouse pads, posters and more! We've included a few examples of our favorite products below.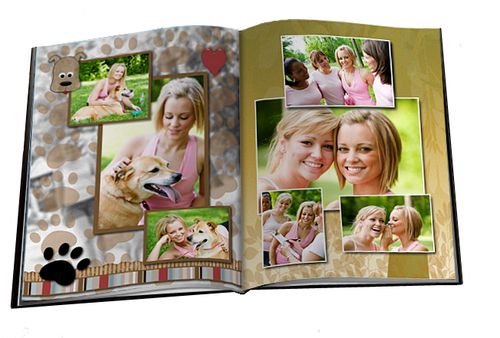 Best of all, Rocket Life makes creating these products even easier than you thought possible with Smart Arrangement technology. For example, if you're creating a photo album, all you have to do is choose the album, theme (wedding, birthday, anniversary, etc.) and upload your pictures. Rocket Life's photo tool will organize the photos for you in a stylish and attractive design. No worrying about what pictures go together or how to lay them out perfectly — Rocket Life takes care of it. Plus, there are tons of ways to customize your photos and products.
Check it out to see the full selection and to experience Rocket Life's easy-to-use technology. Shop now or visit us later and click on the banner at the bottom of the Ann's home page.

Questions? Rocket Life customer service will be glad to help. Contact them at answers@myphotoproducts.com or call 1-800-934-9514.