In celebration of Earth Day, we're sharing a few earth-friendly and nature-inspired ideas for your wedding.
• Lavender Buds are a great alternative to tossing rice or confetti and blowing bubbles after the wedding ceremony. Guests will enjoy throwing these scented buds your way as you're leaving the church.
• The Ceremony Vase Set with Sand is a fun, more earthy approach to the traditional unity candle. The couple chooses a white or tan sand as the base to represent their spirituality. Then the bride and groom each choose a color of sand to pour together, which represents two becoming one. Great for outdoor weddings!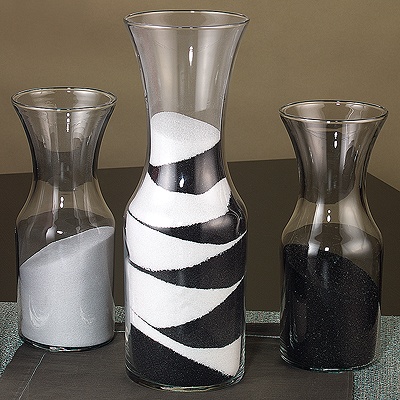 • Our Handkerchief and Verse Card is a traditional gift with long-term, sentimental value. This thoughtful keepsake can be passed down from generation to generation and won't go to waste after the wedding.
• Respond Postcards are a cost-effective yet cute addition to your wedding invitation ensemble. (We'll talk more about respond postcards in our next post, so be sure to check back on Tuesday!
• Personalized Drink Coasters add a nice touch to your wedding reception and can be used for celebrations after the wedding, such as anniversaries. Or they can be used as everyday coasters in your new home together.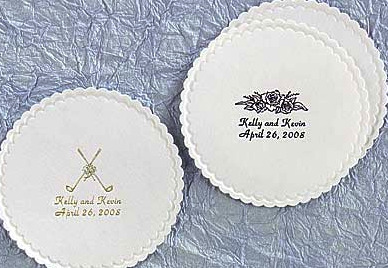 P.S. Don't forget to check out our nature-inspired invitation designs, such as the Colors of Spring wedding invitation, Floral Delight wedding invitations and the Perfect Pair wedding invitation!