From the dresses and shoes to gifts for the
bridesmaids, here are tips for helping your best gals save some money.
1. The Dress.
– Consider different gown styles in the same color.
Bridesmaids can find their own dress in a price range they're comfortable with.
Feel free to set other criteria, such as hem length and preferred types of
material.

– Browse the prom dress selection at your local
department store.
– Rent. Yes, you can rent bridesmaid dresses. It's
often less expensive, but can be difficult to find matching dresses for a
larger wedding party.
– Purchase gowns from a consignment shop or sell them
to the consignment shop after the wedding.
2. The Shoes
– Go basic.  Silver, white or black dress shoes often
look just as nice as shoes that are dyed to match the dress and can easily be used in your wardrobe after the wedding.
– Allow your bridesmaids to choose their own shoes
with some criteria to follow, such as color, strap preference and heel height.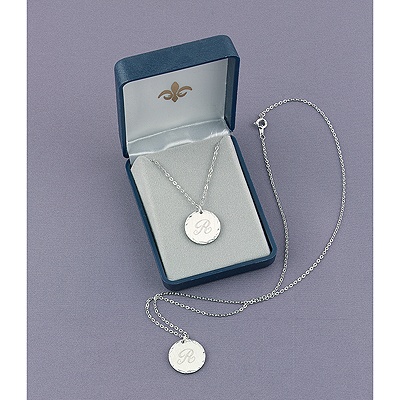 3. Bridal Accessories
– Jewelry makes great wedding gifts for bridesmaids
especially our Engraved Bridesmaid Necklace. You can often find bridal jewelry
on clearance at online wedding retailers.
– Have a jewelry-making party! Grab your maid-of-honor
and shop ahead of time for the proper materials — wire, clasps, coordinating
beads, stones and jewels. Each bridesmaid can create jewelry to fit their own
style yet still match the entire party. (Note: Expense will depend on the materials
you choose, so shop carefully and compare prices.)
4. Spa Party
– Instead of asking everyone to pay for a manicure and
pedicure, have a spa party. Choose a nail polish color and have fun chatting while
you pamper yourselves.
– Give gift certificates to the salon you've chosen
for hair and other services. Spa gift certificates are great wedding gifts for
bridesmaids, and the amount you give doesn't have to cover the entire
expense.
5. Bridal Parties

–
Reuse bridal shower decorations and supplies when you have multiple parties.
– Let your bridesmaids know
what you would prefer for a bridal shower or Bachelorette
party, and throw in some inexpensive options.  Add a touch of fun with our Bachelorette Party Car Kit!
–
Drop hints that going in on gifts is totally okay with you (wink, wink).