Your
10/10/10 wedding theme is sure to be a hit! It's unique, clever and lots of fun
when used throughout your wedding details. Ann's has stylish discount wedding
invitations and affordable wedding favors and accessories to help you pull your
"Perfect 10" theme off in style and within your budget.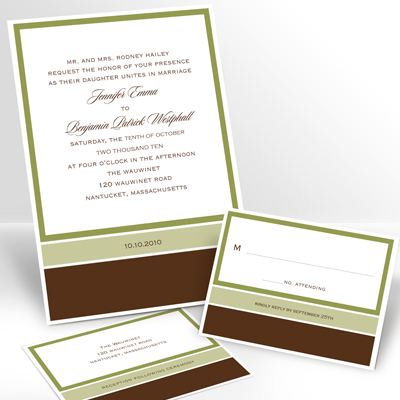 Positively Glowing wedding invitation is a
great example of a cute and tasteful wedding invitation that highlights your
wedding date. Check out Ann's other discount wedding invitations for more of
our affordable styles and designs.
Favor Boxes, Favor Bags, and unique wedding favors like a Lottery Ticket Holder
are personalized with your names and wedding date to coordinate with your
10/10/10 theme. You can also have the boxes and bags personalized with a design of your
choice.
Toasting Flutes and Serving
Sets are elegantly engraved with your names and wedding date as well. Engraved
toasting flutes add a classic touch to the head table as does an engraved
serving set on the cake table.
Napkins — the perfect
finishing touch! Napkins are one of the least expensive ways to add color and
customized style to your "Perfect 10" wedding reception. Have them
personalized with your names and wedding date, or names, wedding date and
choice of design.
Start shopping today and
you'll be well on your way to a beautiful wedding with a clever theme and
impressive details to coordinate, all for an affordable price. Your day is sure
to be a "10"!