Create
the wedding reception you want for a price that fits beautifully into your
wedding budget. Ann's Bridal Bargains has affordable wedding reception decorations
to help you pull it off!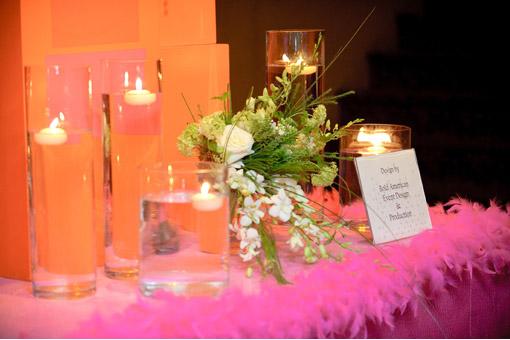 Photograph by Ben Vigil via GetMarried.com

Vases are super
versatile, which means they're super easy to use with any wedding theme. Plus,
they're an elegant yet inexpensive way to display not only flowers, but any number
of decorations:
• fill them with
colorful Christmas ornaments
• fill with
apples and pears or your favorite candy
• fill with long
stretches of vines from hardy plants like philodendrons and spread the vines
along tables.
If you're having
an outdoor ceremony and/or reception, luminary kits are a wonderful addition to
your décor. Line walkways with them, place them along the aisle for evening
ceremonies, set them in the windows. Continue this "Love will light the
way" theme throughout your wedding with personalized matches as favors!
#3 Tissue Bells
Tissue bells,
when used tastefully, create a cute and romantic atmosphere. Ann's offers lots
of colors to complement your wedding perfectly. Hang tissue bells in the
doorway of your church or reception venue, or hang clusters of bells above each
reception table and/or the wedding cake table.

Balloon arches
make a big impact for a small price. Usually used in fairly large venues or
wide open spaces, balloons and balloon arches can be turned into some of the
most creative and inspiring decorations. Ann's offers balloon arch tape, a
heart sculpture kit and balloons in a variety of colors and styles.
White gossamer
(also known as tulle) has become a very popular element in wedding reception
decorations. Gossamer quickly and easily creates an elegant appearance in any
venue and is quite inexpensive. Many couples combine white gossamer with white
lights — a beautiful combination!
For more wedding
reception decoration products, check out Ann's bargains!