Struggling to find the perfect wedding invitations? Take our quiz and find out what style of wedding invitations is right for you.
We've even chosen Ann's Bridal Bargains wedding invitations that fit each "wedding style," so you can start your search off right!
1. The look I love can be best described by the phrase:
A.  Traditional beauty
B.  Upscale elegance
C.  Simple charm
D.  Wild and spirited
2. While planning my wedding, my first priority is:
A. Honoring the true meaning of the celebration
B. Creating the perfect look
C. Sticking to my budget
D. Having the time of my life
3. My favorite dining establishment is:
A. A casual bar and grill restaurant
B. A formal restaurant with delicacies galore
C. A local deli
D. A hole-in-the-wall with to-die-for food
4. Which statement best describes my attitude toward my hairstyle:
A. I like to have the latest cut
B. I never leave the house without my hair completely styled
C. I like my hair short or pulled back and out of my way
D. I like my hair flowing free
5. I would describe my personality as:
A. Outgoing
B. Perfectionist
C. Laid-back and easygoing
D Eclectic
6. I think my fiancé looks best when he wears:
A. Khaki pants and a button-down shirt
B. His tux
C. Jeans and a t-shirt
D. Who cares what he wears
7. When unexpected things happen, I usually:
A. Get annoyed, but I adjust pretty well
B. Freak out
C. Try to go with the flow
D. Sit back and enjoy the surprises
8. When choosing a gown, my priority will be:
A. Its color and style
B. Its exclusive look or name brand
C. Its price tag
D. Its originality
9. When I have a disagreement with my fiancé, I usually:
A. Pout a little but eventually get over it
B. Pester or nag until he gives me what I want
C. Try to compromise
D. Find a third solution that works for both of us
10. At my wedding, I want guests to be:
A. A part of the meaningful traditions we've upheld
B. Surrounded by lavish beauty and an ambiance of sheer elegance
C. Relaxed, happy and loved
D. Entertained to the max
If you chose mostly As:
Your Style: Romantic. Your emphasis is on the deep significance of the wedding celebration. Although you want a wedding that is trendy, striking and elegant, you want to focus on what truly matters to you — the meaning of this special occasion.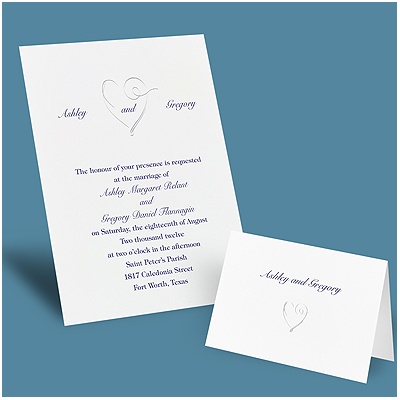 Other Romantic Wedding Invitations:
If you chose mostly Bs:
Your Style: Striking. You like all things stunning and beautiful! Even though you believe strongly in committing to your love and the vows of marriage, you see your wedding as a chance to throw the ultimate in parties.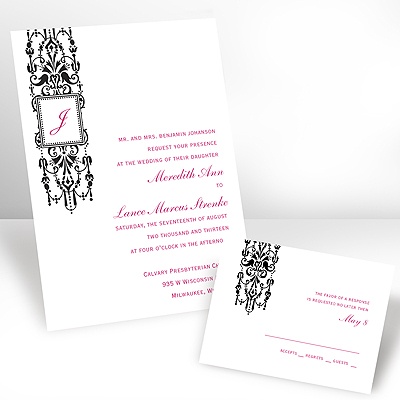 Other Striking Wedding Invitations:
If you chose mostly Cs:
Your Style: Simple. Due to your easy-going nature, you value a simple, naturally beautiful look that highlights your elegant style while still reflecting your love for a relaxed, comfortable occasion.
Other Natural Wedding Invitations: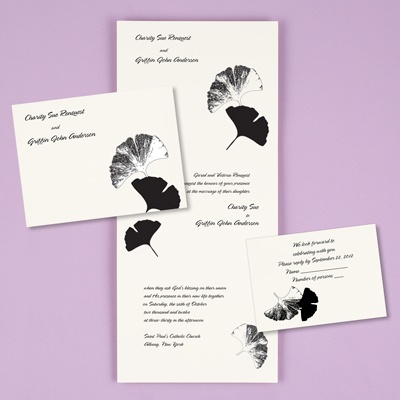 If you chose mostly Ds:
Your Style: Unique. You like to move to the beat of your own drum. You would rather be considered off-the-wall and a little wacky than be labeled as ordinary. Your goal for your wedding is to have fun — and as much of it as possible.
Other Unique Wedding Invitations: