Saving money on wedding decorating is all about creativity, and finding the right resource for inexpensive wedding reception decorations is key. Ann's has got you covered. We've provided several great wedding reception looks plus how to get you started with recreating each of them!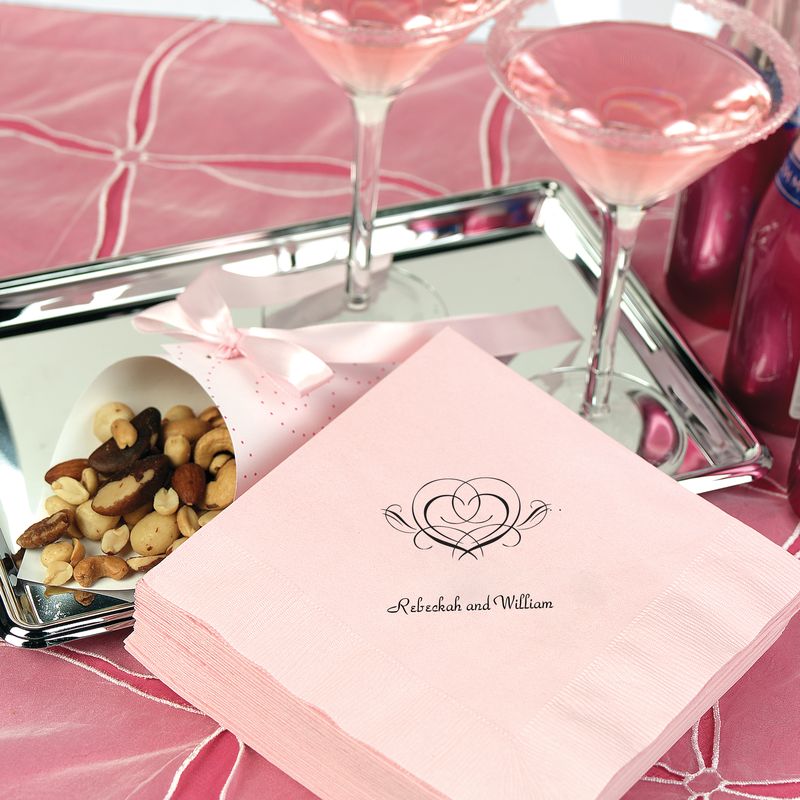 Design a bar area that leaves your guests feeling refreshed for a price that's quite refreshing.
Check out our
design-your-own napkins
and
pew cones
that can double as favor cones for leaving tasty treats at the bar, which guests can enjoy as they get their drinks.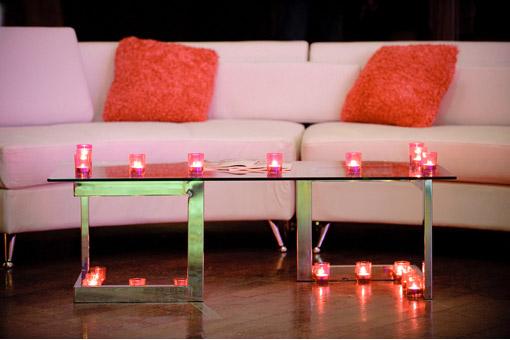 Photography provided by:  Ben Vigil Photography vai GetMarried.com
Placing small votive candles along geometric angles and elegant lines throughout your wedding venue creates a modern look and ambience that costs very little.
Check out our
votive candles
and clear glass
votive holders
. You can even personalize the votive holders with
personalized seals
.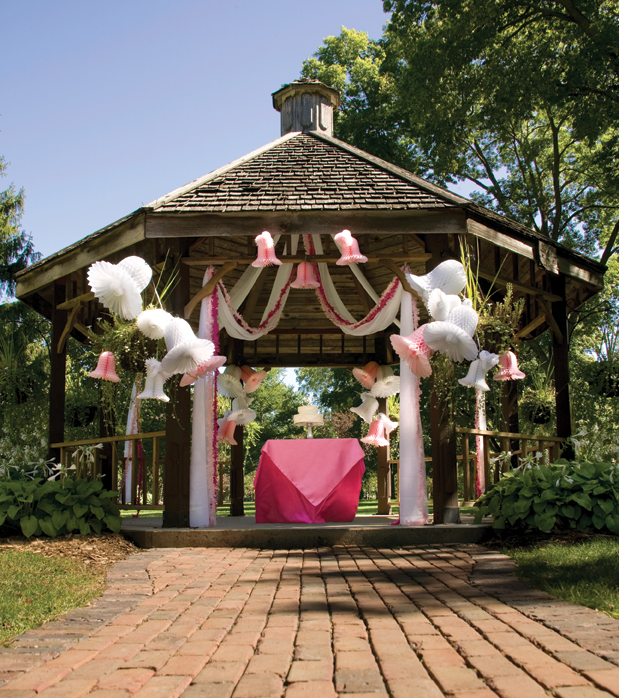 Whether your wedding is indoors or outdoors, you can create a fun and romantic setting with inexpensive wedding decorations.
Check out our
table covers
,
white gossamer
,
tissue bells
and
tissue garland
to create this look.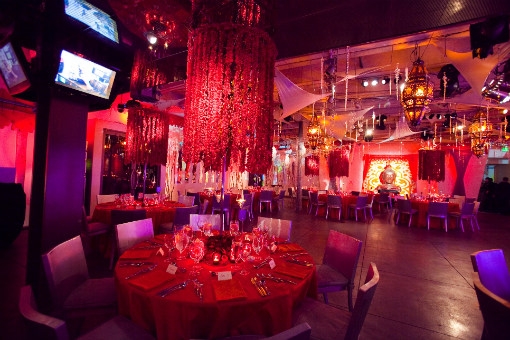 Photography provided by:  Seven Degrees Images via GetMarried.com
Want this funky chandelier to be a part of your wedding reception decorations?
All you need are a couple of cheap hoola hoops from your local department store and
tissue garland
from Ann's! Just tie rows of garland around the hoola hoops and hang them with fishing line above your reception tables.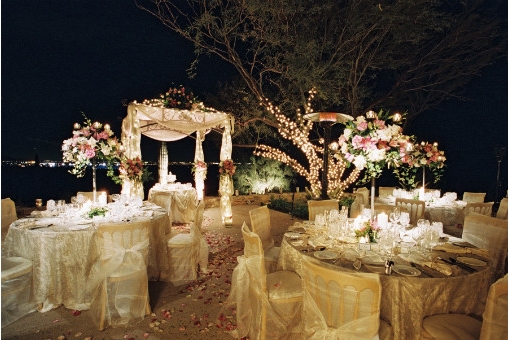 Photography provided by: Amy Mancuso via GetMarried.com
Creating elegant wedding reception décor doesn't have to be expensive to look expensive.
Check out Ann's
white gossamer
to wrap around archways, tables and chairs for perfect summer appeal or along ceilings for a light, airy, whimsical look.
Table covers
and
table skirts
are also available in a variety of colors to help you create the perfect atmosphere.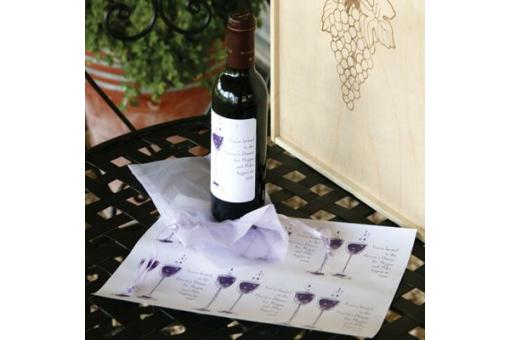 If you love wine, you're probably going to be serving a few of your favorites at the wedding reception, or maybe you love it so much that you're having a wine-themed wedding.
Either way, check out our
wine labels
to add a personal touch to every bottle.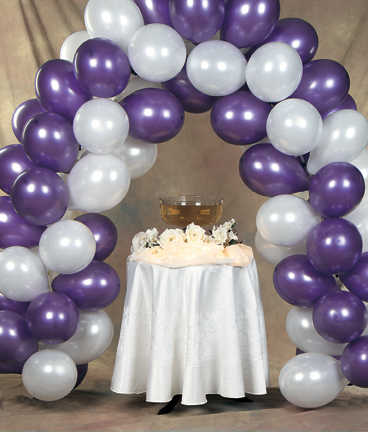 Balloons and balloon arches will add tremendous color and vibrancy to your wedding reception decorations.
Check out our many
wedding balloons
available in lots of colors, our
balloon arch kit
and our
balloon heart kit
.