If you're searching for
discount wedding invitations
that celebrate both your love and faith, check out the new
Christian wedding invitations
just added to Ann's!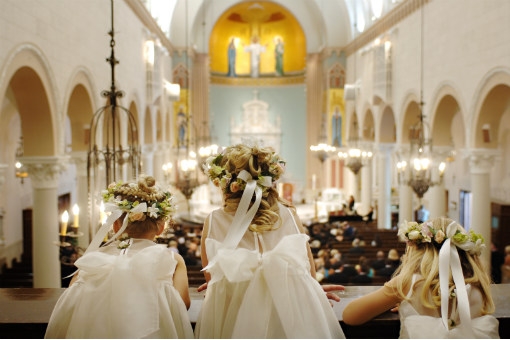 Photography by Robert Evans Studio via GetMarried.com/Inspirations section
Below is one of our best selling Christian Wedding Invitations called Just Believe Wedding Invitations!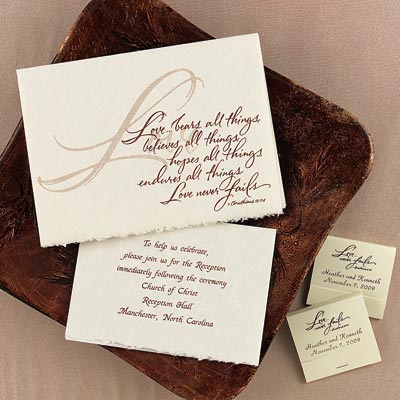 Our Christian wedding invitations are beautiful representations of your love and feature everything from unique, parchment paper and faith-inspired designs to well-loved scriptures.
If our Christian wedding invitations aren't quite what you're looking for, remember that you can add any verse to any of our wedding invitations. If the two of you have a favorite verse that represents your love and spirituality, find discount wedding invitations at Ann's that fit your style and add the verse to your invitations. Your personalities will shine along with your faith and love!
Check out www.verseit.com for some great verse and wedding invitation wording ideas, and don't forget to add the perfect finishing touch to your invitation ensembles with faith-inspired envelope seals.