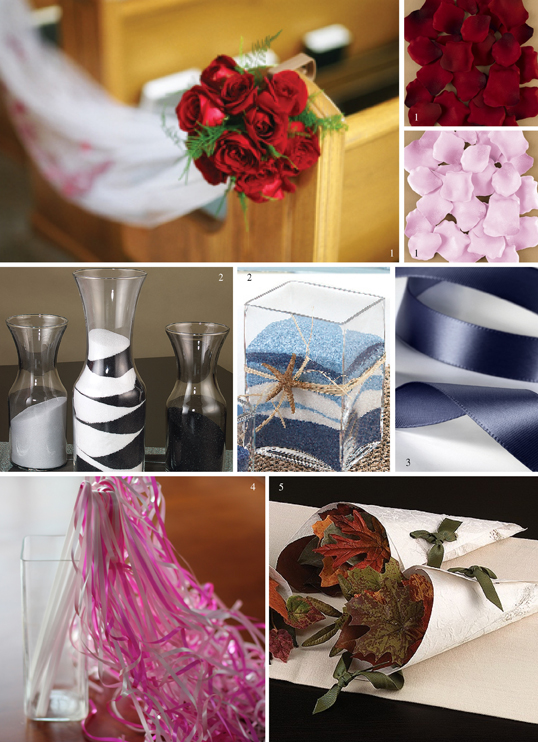 1. Sprinkle colorful, silk rose petals around the guest book table, along the aisle or within
tulle draped along the pews as shown above. Silk rose petals are available in red, pink
and white at Ann's.
2. Unity sand is a colorful alternative to the traditional unity candle. Ann's offers unity
sand in tan and white, but you can find a variety of colors at www.invitationsbydawn.com.
3. Colored satin ribbon will soon be available by the roll on Ann's!  So add a touch of luxurious color to anything from the bouquets to the unity candle.
4. Make colorful ribbon wands to replace confetti during the getaway. Find dowel rods at your local hobby (Michaels is a great choice) or home improvement store. Spray paint them a color that coordinates with your wedding and tie a few long strands of colorful satin ribbon or curling ribbon to the ends. Set them out for guests to grab as they leave.
5. Flowers are a classic for adding color to the ceremony, but you want something unique, right? Check out Ann's botanical pew cones. You can fill them with real flowers, bits of greenery, autumn leaves or silk rose petals for great color and style!