Ann's counts down our most popular wedding accessories from 2010 — find out if these proven best sellers will be great additions to your wedding.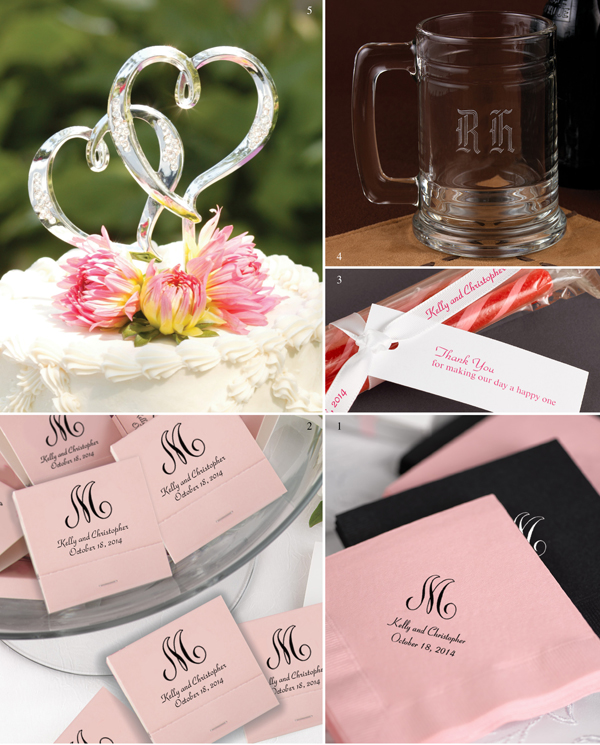 A little shimmer makes a wedding cake really shine, which is exactly why this silver, double heart cake top with sparkling faux rhinestones is a best seller.
Proven to be a great gift for ALL the guys, from groomsmen to grandfathers, this personalized glass tankard is our most popular gift here at Ann's Bridal Bargains.
Brides can never go wrong with adding personalized satin ribbon to favors, bouquets, wedding reception decorations and so much more. Add White Favor Cards to your favorite candy favor for an extra special touch. Using ribbons and tags is a inexpensive way to add a touch of luxury throughout your wedding.
2. Matches
Always a top-seller, matches come personalized and make great stand-alone favors. You can also combine them with other items, such as votive candles, to create coordinating favors or gift sets.
1. Napkins
Napkins are #1 for a reason. They're inexpensive, they add a tremendous pop of color and they come personalized, which adds a level of detail to your wedding that's sure to impress guests.