Request your FREE catalog today!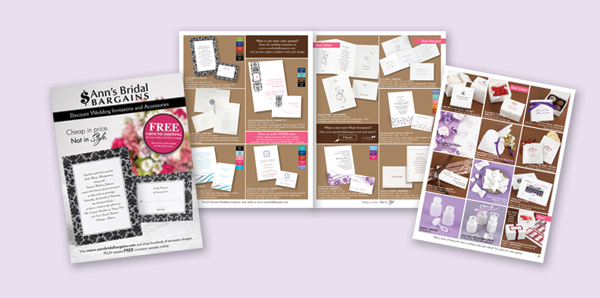 You'll find 32, full-color pages filled with:
• new discount wedding invitations
• new ceremony accessories
• new wedding reception decorations
• new napkins colors
• new wedding favor labels
You'll even find a whole page dedicated to ways to save!
The new Ann's catalog is a great way to start your wedding shopping — Bargainista-style!