When we started the Bargainista Blog just over a year ago, we thought the one thing our budget-savvy brides would appreciate the most would be a how-to series on wedding planning focused around saving money.
We were right! Our bargainistas love these in-depth articles posted one to two times a month. Each post titled "Checking it off the list!" highlights another topic on our Wedding Planning Checklist.  The series follows a 12-month planning checklist, so you get detailed information — with a budget twist! — for the entire planning process.
Here are a few of our top wedding planning posts so far: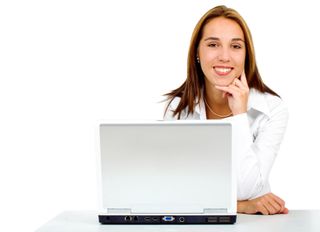 Top Shops for Affordable Bridesmaid Dresses
Sending Wedding Thank You Cards the "Write" Way
Time to Plan for Hair and Beauty Treatments
Here are a few upcoming posts you don't want to miss:
May 12, 2011 – How to Approach Cutting the Guest List
May 26, 2011 – A Quick Guide to Engagement Rings
Visit our Wedding Planning Guide to see all topics posted so far, and be sure to follow us on the Bargainista Blog to catch future helpful planning posts!