A couple great ideas on how to be earth-friendly while in the midst of planning for your wedding!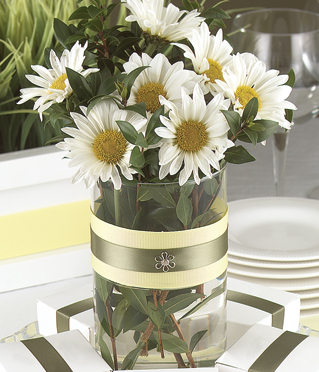 1. Reuse fresh flowers from your wedding ceremony as decorations at your reception.
2. Decorate with clear glass vases. Glass vases are versatile and inexpensive. Afterward you can give them to friends, donate them to charity or simply recycle them.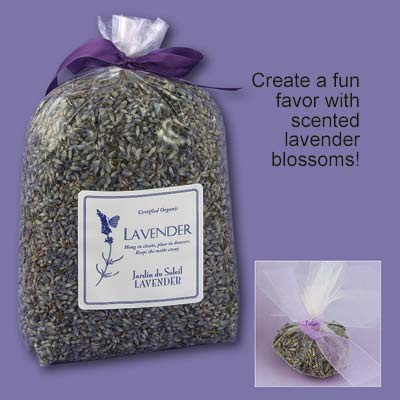 3. Use Lavender Buds instead of confetti or wedding rice. They're eco-friendly, smell wonderful and one bag goes a long ways.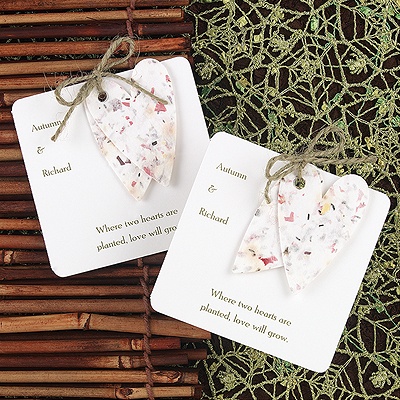 4. For about $1 per favor, you can give guests Plant a Heart Tags from Invitations by Dawn. These adorable favors are embedded with plantable wildflower seeds!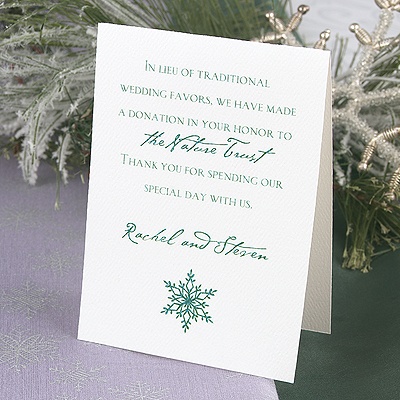 5. Donate money to your favorite charity in lieu of wedding favors. Announce your donation to guests with a Donation Card at each table. (Pssst…don't forget that donations are tax write-offs.)