Signature drinks have become a popular trend in today's wedding receptions. They're a stylish, personal touch that adds to the ambience of your celebration. We like to see couples highlight their signature drink throughout the reception. Here are a few ideas for you!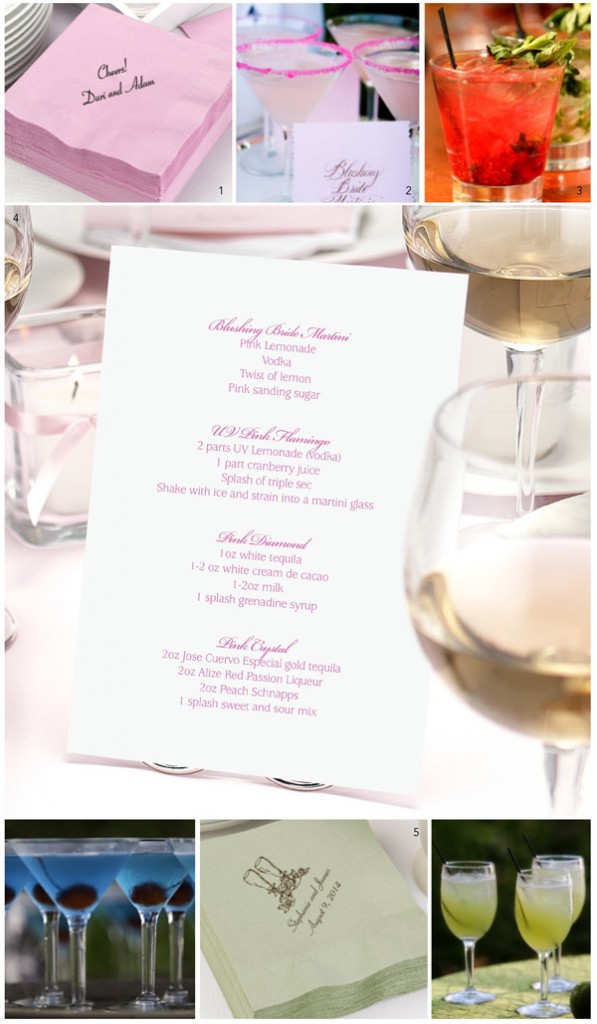 1. Get creative with the two lines of personalization available on Personalized Wedding Napkins. Use a fun verse like "Eat, drink and be married!" or "A Toast to…[your names] or "Cheers!…[your names]" You can write anything you want in those two lines.
2. Name your signature drink(s) and create cute DIY cards to be placed at the bar and on reception tables so guests know their options.
3. Make your signature drinks colorful and eye-catching. Drinks that coordinate with your wedding colors and reception decoration create a stunning atmosphere sure to impress.
4. Place a DIY drink menu at the bar that explains what's in your signature drink(s) and/or any special stories behind the drinks.
5. Stay classic and have your wedding napkins personalized with your names and wedding date, but also choose a design that coordinates with your signature drink. Also, consider Ann's Personalized Coasters. You can use the leftover coasters long after the wedding!