The season for outdoor celebrations is upon us! If you're planning a bridal shower, move it outdoors — the venue is free and the activities are fun. Here are 5 steps for getting the perfect look at your outdoor bridal shower.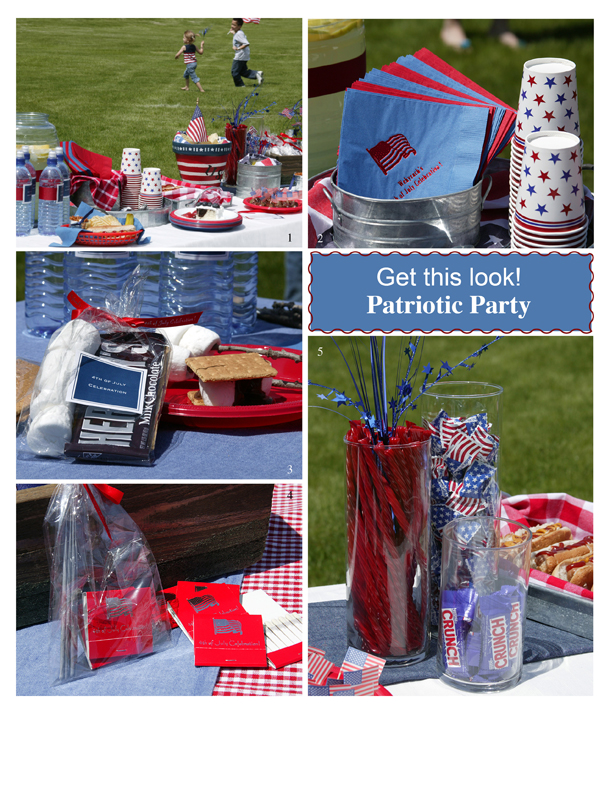 Step 1: Decide Your Theme
We're choosing to celebrate the Fourth of July for obvious reasons, but you can pick any theme or convert any event into a bridal shower. First and foremost, think about what the bride likes: her hobbies, her favorite holidays and her favorite types of food are just a few areas to start with.
Step 2: Choose a Central Location
Once you've chosen your venue, consider where people will naturally congregate and mingle. Where's the most convenient spot for food, drinks, napkins, etc.? Don't worry about having an abundance of decorations everywhere. Just focus on your central location. One well-placed, well-planned table is all you need to pull of a great outdoor look.
Step 3:  Add Impressive Details
Add some unexpected details for pizzazz! Napkins are an inexpensive way to add bright color and personalization to the celebration. Follow your theme through every aspect of the table right down to the disposable dinnerware — it comes in all kinds of colors and themes these days. Our designer even added coordinating labels to the water bottles, as you can see in photo #1.
Step 4: Give Creative Favors
Aside from the food, bridal shower favors are the most memorable part of the party. Create something fun! Seasonal favors are clever and impressive. We've put together s'more kits in photo #3 and sparklers with personalized matches in photo #4. Both ideas are easy to throw together with clear favor bags and ribbon.
5. Present Food with Flair
Presentation is key! You don't need an elaborate spread that takes hours to put together. You just need fun ways to present simple snacks and on-the-go foods guests can carry with them as they move and mingle. Glass vases are inexpensive, attractive options for holding treats. We also found cheap baskets and wrapped them in plaid cloth to coordinate.