It's your wedding day and everyone is looking fabulous! What a great opportunity to get pictures of your parents, grandparents, best friends or even a family portrait. Then surprise family members later with a meaningful gift they can enjoy for a lifetime.
We recommend photo canvas prints. You can make any photograph into a piece of art perfect for displaying in the home. What a wonderful gift for the holidays, your parents' anniversary or a friend's birthday.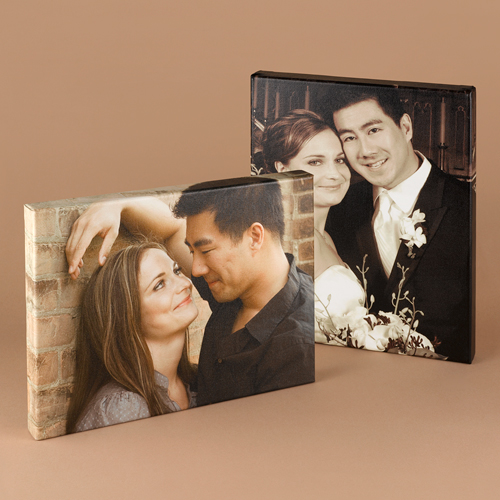 Remember, be creative! Canvas prints don't have to be of people. It can be a photo of you and your favorite place to vacation or possibly where your fiancé proposed. Add a favorite quotation for that personal touch that will keep the romance alive for years to come.