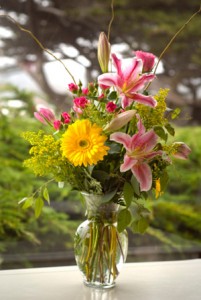 Take a break from wedding planning and enjoy the long weekend. You deserve it! Here are a few ideas to get you started.
1. Streeeetch. Give yourself 5 minutes to energize in the morning and wind down at night. Stretching paired with deep breathing is one of the best ways to de-stress.
2. Spend some much-needed time outdoors soaking up the sun's warm rays. (We recommend sunscreen, of course.)
3. Visit the local farmer's market and get yourself a bouquet of wildflowers to brighten up your home all weekend long.
4. If you're at the lake, by a creek or along the ocean, dip your feet in some calm, cool waters. There's nothing more refreshing.
5. Then, get a pedicure. (You didn't think this whole list was going to be all naturál, did you?)
6. Devour a tasty treat you know you shouldn't have, like your favorite bag of chips or some chocolate treasure from the local bakery.
7. Meet with a good friend for morning coffee or breakfast. There's something so pleasant about early morning visits!
8. Take a long walk in your favorite part of town or nearby park. Don't have one? Find one!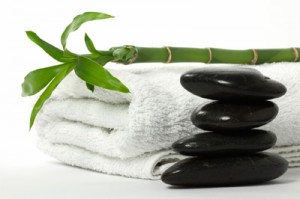 9. Get a massage — you can't have a list of relaxation tips without this classic.
10. Buy one new item of décor for your home — a new plant, vase, floor rug, etc. Every time you admire it, you'll be reminded of your relaxing weekend spent doing whatever made you happy.
What's your favorite way to pamper yourself?