Satin Ribbon is a great way to decorate and accessorize, adding a pop of color to the ceremony or reception. That pop of color can go a long way, which is why bargain brides should check out 100-yard satin ribbon rolls — the next best thing to wholesale ribbon!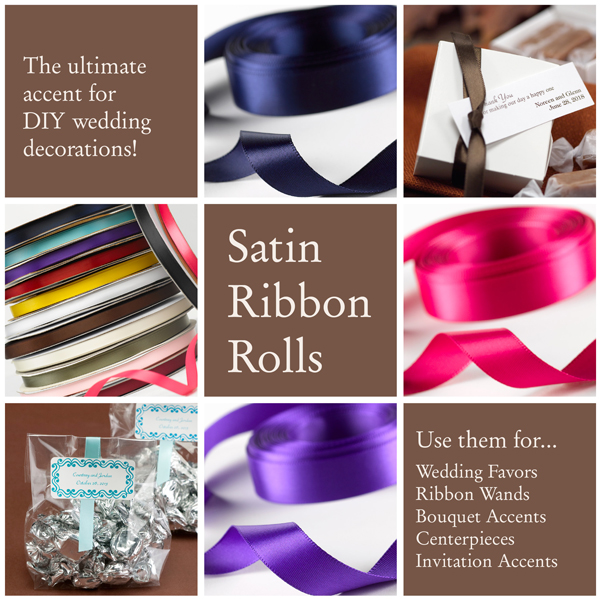 Just think, 100 yards is 300 feet, which equals 3,600 inches of satin ribbon all on one convenient roll. You'd have to buy ten, 10-yard rolls at your local craft store, and that only works if they have 10 rolls of the color you're looking for.
Let your imagination go wild! You can do great things with that much ribbon. Choose from 15 gorgeous colors available at Ann's, and don't forget to check out personalized ribbon and curling ribbon. Even more ribbon options are coming this fall!
Here are a few Google search terms to help unravel your creativity.
• Ribbon Centerpieces
• Decorate Tables with Ribbons
• Ribbon Wands
• Decorating with Ribbons
• Make it with Ribbons
• Roses with Ribbons
What are you doing with ribbon for your wedding?