Wedding Planning Checklist: Section 5: Part 4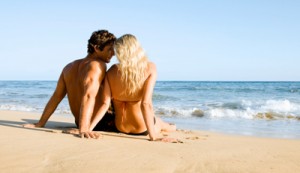 It's three months before the wedding, and everything is falling into place. Now is the time to confirm your honeymoon reservations and make sure you have passports, visas, etc. And, of course, you have to tackle packing at some point.
Packing for your honeymoon must be tailored to fit your destination, but here are 10 helpful tips for packing light and being organized — regardless of where you're vacationing:
1. Packing Light. Pack only what you need for clothing (many couples tend to over-pack, causing unnecessary expense). Choose clothes that mix and match. Pack a swimming suit and one formal outfit. Purchase an outfit or two at your honeymoon location as a fun memento.
2. Roll or Lay Flat — Don't Fold. Folded clothes can take up more room in your luggage. Try rolling clothes or lying them flat to take up less space.
3. Don't Pack Duplicate Items. Pack your bags at the same time as your spouse/spouse-to-be if possible. Make sure not to pack duplicate items, such as contact solution, toothpaste, sunscreen and other toiletries.
4. Rely on the Hotel's Complementary Benefits. Find out what your hotel provides FREE with each room (shampoo, conditioner, a hair dryer and an alarm clock are standard). These items, and any others your hotel may provide, don't need to be packed.
5. Pay Attention to the Weather. Check the weather forecast in the area you are visiting. Pack clothes according to the most up-to-date predictions. Consider temperature variations, as well. Some locations are hot during the day, but cool down quite a bit in the evening.
6. Be Romantic. Don't let packing light get in the way of romance. Pack a small gift to surprise your spouse. Also, bring along honeymoon gear, like lingerie, of course, and some fun items like "Just Married" T-shirts.
7. Capture Memories. Pack your camera and/or camcorder along with chargers and extra batteries. Also, bring along plastic, re-sealable bags to store mementos such as sand and seashells. They can also prove handy for packing damp swimming suits or keeping your camera safe from water damage. Bring a small journal, too. There will be lots of moments and stories you'll want to write down so you can remember everything in detail later.
8. Keep "Must-Haves" in Your Carry-on Bag. Airline tickets, identification (driver's license, passport, visas), traveler's checks, credit cards, cash, prescription medications, contraceptives and important phone numbers should be packed in one of your carry-on bags.
9. Remember to Pack the Important Extras! An extra pair of glasses or contacts, asthma inhaler, box of allergy medication, camera/camcorder battery and other important extras can help make you more comfortable and your honeymoon vacation run more smoothly.
10. Include a Collapsible Bag. You'll want an extra bag for your trip home to fill with souvenirs or dirty laundry — this bag will provide the additional space. You may want to ship some souvenirs home separately if space is still tight.
Of course, if you're packing for a destination wedding, things will be a bit different. Consider finding some inexpensive wedding favors that pack easily. We suggest favor boxes or favor bags. Fill them with whatever treats or mementos you find at your special destination.
For more tips on honeymoons, check out our post on 10 Money-Saving Tips for a Budget-Friendly Honeymoon.