You may have a couple
glass cylinders
at home and if you don't, you should consider getting some. They're super versatile, cheap decorations! I use cylinders for flower arrangements, candles, treats and decorations for all kinds of events.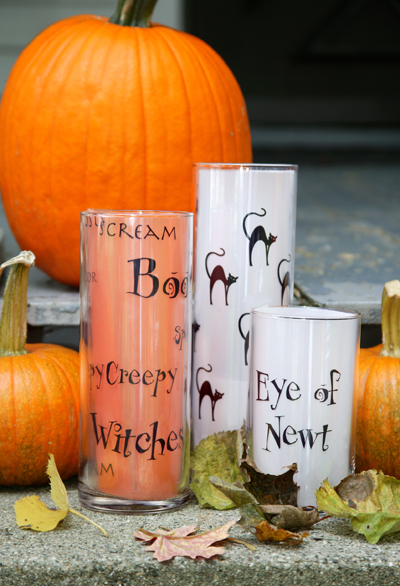 Here we've created some cool DIY Halloween decorations. Simply use your home computer to create some "spooky" sayings or add some black and white clip art. Print your creations on white or colored paper and insert into the cylinder. Add a battery tea light and viola! A spooky decoration in minutes.
Shop our wedding reception decorations to find more bargain-priced items.
If you liked our Fall Frenzy ideas this week, be sure to check back for more wedding decorating ideas, inspiration and planning advice every Monday and Thursday.  We're happy to have you!
Enjoy this beautiful season and have a happy Halloween!