Two ideas with rave reviews. Have some fun with these festive treats!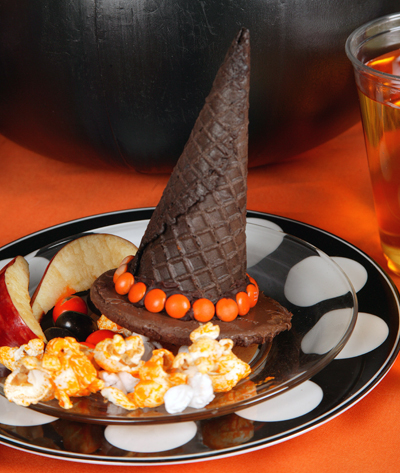 Witch's Hat
You'll need…
Chocolate waffle cones
Chocolate circle cookies
Chocolate frosting
Fall-colored candies
Spread frosting around the rim of the cone and center the cone on top of the cookie. Put more frosting around the base of the cone where it meets the cookie and decorate with bright, fall-colored candies. You can fill the hat with candy corn, caramel popcorn or mini marshmallows.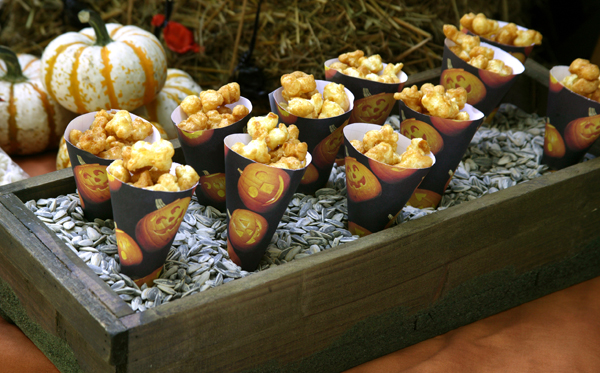 Fun ways to display your treats!
Get creative in the way you display food on your tables. We've put caramel puff corn in handmade paper cones and displayed them in a wooden box filled with sunflower seeds. You could also use candy corn, peanuts or popcorn kernels to get the same affect. This is a great wedding appetizer idea for fall weddings, as well. It's affordable, creative and stylish.
Come back every day this week for more Fall Frenzy and DIY Halloween tips!  Spice up your favor ideas and check out our favor boxes and bags, ribbons, seals and more to create your treat display.