Get creative when decorating your home for Fall and Halloween with unique pumpkin decorations. We've got four ideas for you to try!  (Perfect for a harvest or fall wedding theme too.)

1. Find grommets at your local hobby store and simply push them into the outside of your pumpkins.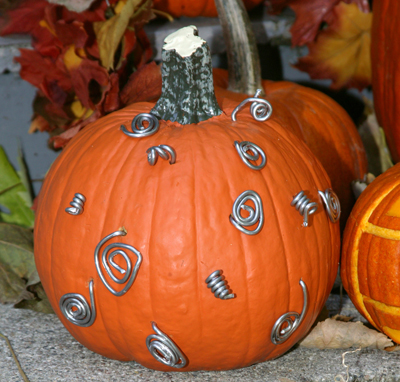 2. Choose from a variety of craft wires at the hobby store and create spirals, which push easily into pumpkins.
3. Drill holes with a power drill all around the pumpkin. This creates a spooky effect when lit with a candle at night.
4. Use a linoleum cutter to create fun grid patterns along the outside of your pumpkin.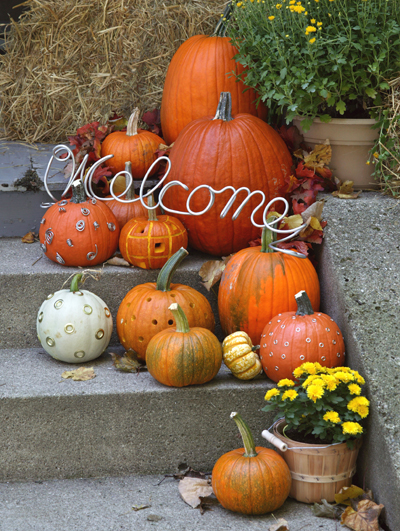 We used both real and artificial pumpkins. Can you tell the difference? Reusing the artificial pumpkins year after year is a helpful timesaver. Also, I love mixing traditional orange pumpkins with white "ghost" pumpkins and all kinds of gourds. Consider using a collage of pumpkins and gourds as inexpensive wedding decorations if you're having a fall wedding. They're easy, cheap and perfect for the season!
Shop our other wedding reception decorations to add the finishing touches.
Tip: Growing your own pumpkins? Try deeply scratching a name or spooky saying into the pumpkin as it is on the vine. A sharp pointed tool like a linoleum cutter works best. The pumpkin will scar over leaving your words or name.