During the Victorian era, high-class citizens adapted the monogram for personal use as a symbol of their place in society. Lucky for us, everyone has free reign over monograms today!
A unique mixture of identity and design, monograms become an elegant and sophisticated motif that can bring any wedding to a new height in style. Ann's offers a beautiful selection of traditional monogram wedding invitations, but we also offer single-initial monograms on a wide range of items, many of which can be used in the home after the wedding. Just leave the wedding date off, and it becomes timeless.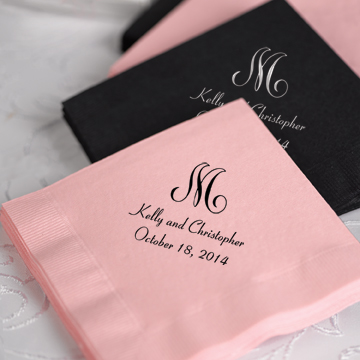 Consider adding your monogram to these popular items. It's easy and affordable!
• Thank you notes
• Napkins
• Favor or Envelope Seals
• Cupcake and Cake Boxes
• Coasters
• Matches
• Place Cards
How will you use monograms at your wedding?