Dress up your wedding look — it's so easy and elegant you'll want to put them on everything!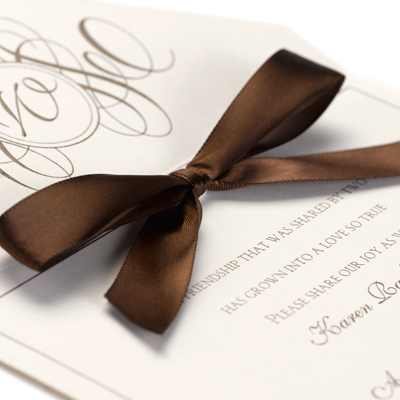 Our self-adhesive satin bows will stick to just about any surface, making them super easy to apply as a beautiful accent.  PLUS our basic colors work for all color schemes – black, white, and brown.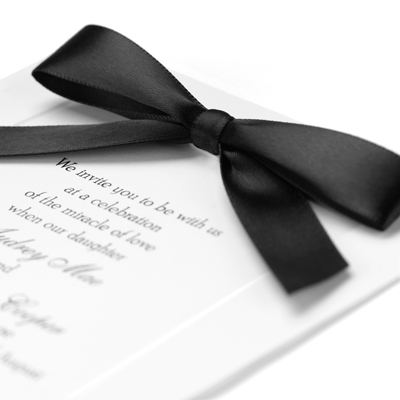 Choose from chiffon and satin to coordinate with your look. The sheer chiffon ribbon adds a subtle, romantic sheen while satin ribbon creates a sleek, sophisticated look. Add these exquisite bows to everything from invitations to programs to wedding favors.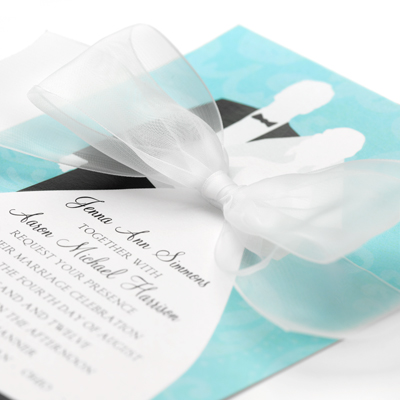 Who knew such a tiny detail could create such impact!
How are you dressing up your wedding stationery?