The Calla Lily: An elegant flower with long sloping stem, smooth white color and graceful curves.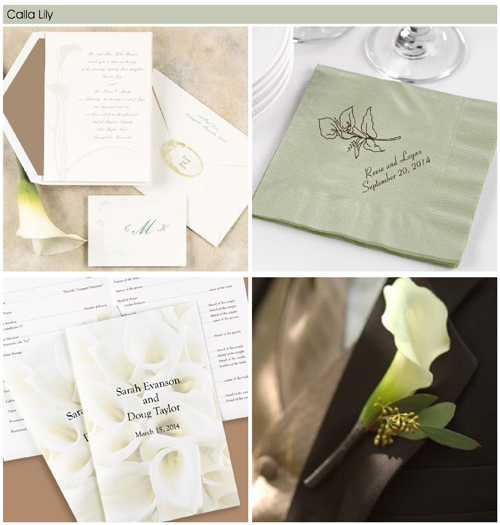 Meaning: Magnificent beauty.
In Season: Spring and summer.
Money-Saving Tip: Half the cost of wedding flowers is the labor it takes to arrange them. Calla lilies are beautiful on their own, which means you and a family member or friend could put together your own simple arrangements.
Complementary Accessory: We've paired one of our favorite calla lily wedding invitations with a coordinating wedding program and napkins personalized with a calla lily design cut, names and wedding date.
See our complete collection of calla lily invitations and accessories for more ideas and options to coordinate with your wedding.
And check back every day this week for another favorite flower. We may be highlighting your chosen bloom — don't miss it!