We've gathered a few romantic wedding invitations in honor of the occasion.
Twilight is the ultimate in romantic indulgence, and we know you crave romance! If your taste in wedding invitations is anything like your taste in movies, you're going to love the designs we've gathered in honor of this highly anticipated movie release.
Be warned, this sampling will only whet your appetite…shop our complete collection for more romantic wedding invitations you can really sink your teeth into.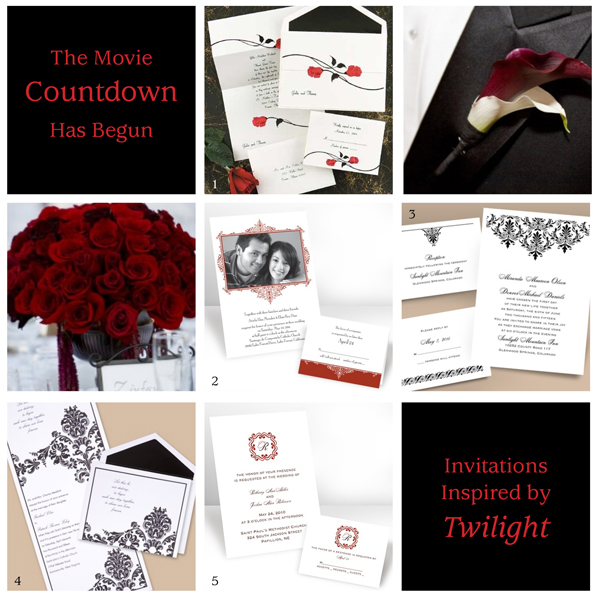 Which is your favorite?
1. Red Roses Wedding Invitation.
2. Flourish Frame Photo Wedding Invitation.
3. High Style Wedding Invitation.
4. Dashing in Damask Wedding Invitation.