The holiday season has flown by and Christmas is just a week away. In the midst of all the craziness, you've likely forgotten to sit back and enjoy this magical time of year with your fiancé. Don't fret! Here are a few special things to do for couples this holiday season:
1. Bundle up and go for a stroll through your neighborhood to find the best holiday lights display. Too cold for a walk? Take a leisurely drive instead.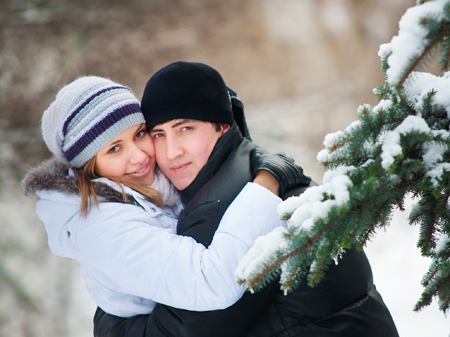 2. Go for a winter hike and make the final destination a bonfire in the snow (if possible). Bring a thermos of hot chocolate and marshmallows for toasting.
3. Take a walk through your favorite city park and admire the familiar surroundings all dressed up for the holidays.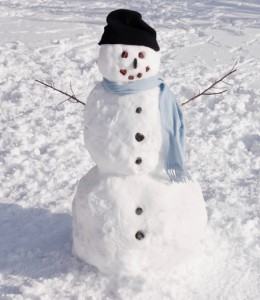 4. If you receive a good snowfall, have some fun with it! Make some snow angels, a snowman or even a snow fort just like when you were kids.
5. Go sledding just the two of you at the best hill in town, and don't forget to name the sled something awesome like Snow Surfer 2000 or Super Chill Ride.
6. Make reservations at a nice restaurant with an outdoor view, a fireplace or romantic lighting. Be sure to order a classic winter drink, like hot buttered rum or mulled wine.
7. Learn some new moves with your fiancé and take a ballroom or salsa dance class. Bonus: you can surprise everyone with your new skills at the wedding reception.
8. Book an appointment for a couples massage for a little de-stressing. See if you can't sneak in a hot, steamy sauna before or after the massage.
9. Discover something new together. Take a class doing something neither of you have done before: Thai cooking, pottery 101, glass blowing, etc.
10. Take in a holiday performance. Whether you choose a theater production or a choral concert, you're sure to enjoy a little something traditional.
And after the holidays are over, check out our 10 Tips for Rejuvenating Your Wedding Planning Spirit.