Looks like the A-Team has scored with Look #3: Game Time. Jake and Ellen loved the fun-loving nature of our last buffet table look, but they threw us a curve ball and chose a few elements from the other two looks as well. Here's what they chose!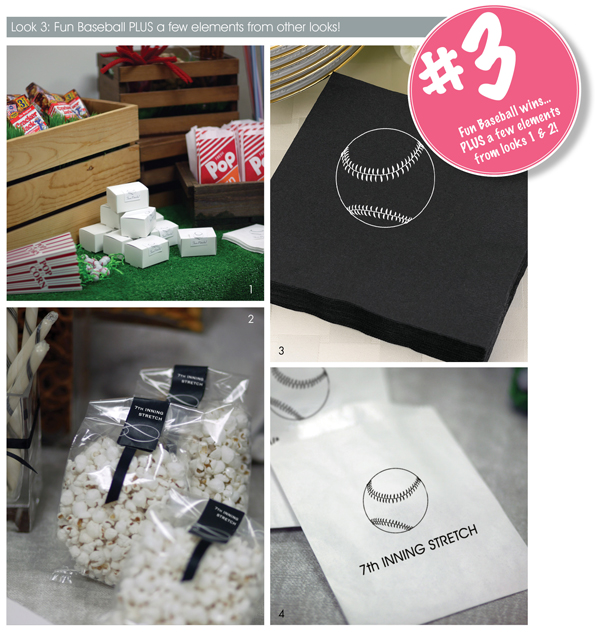 1. Game-Time spread with wooden crates, fake turf, Cracker Jacks and popcorn.
2. Clear favor bags with flourish favor labels in black and accents of black satin ribbon.
3. Black, personalized wedding napkins with baseball design cut in white.
4. White favor bags with the baseball design cut and "7th inning stretch" in black foil.
Want to see how they put it all together for the big day? Check back in January and we'll have photos from the wedding reception!
We want to send a HUGE thank you to Jake and Ellen for working with Ann's Bridal Bargains and giving us the opportunity to offer some creative ideas. Have a wonderful wedding and a long and beautiful life together!