Ellen has seen hundreds of diamonds throughout the seven years she and Jake have been together, but not the kind of diamond that fits on a ring finger. Baseball has been a big part of this couple's life ever since they started dating back in high school. And even after pursuing different dreams at different colleges, they've remained together through it all. Today, Ellen works as a registered nurse and Jake plays for the White Sox minor leagues, but it wasn't until last year that Jake made the greatest catch of his life and asked Ellen to marry him.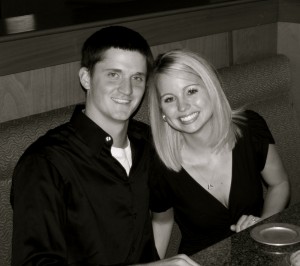 The wedding date is just a few short weeks away on December 17, 2011. Ellen wanted a truly elegant event, but also wanted to incorporate baseball into their wedding. They decided to go with a baseball-themed, candy buffet table for guests to enjoy at the reception.
Here's where Ann's comes in! Our party planner, Carynn, has put together three looks for Jake and Ellen. All three looks feature the White Sox baseball theme they wanted but in three unique styles.
Visit us Wednesday to see all three looks. We'll reveal the winning choice on Thursday!