From the delicate appeal of lace-inspired patterns to the bold beauty of oversized flourishes, our new designs for seal and send wedding invitations are captivating! The best part is, seal and sends save you money – and there are more color options! After you're finished ogling over the new designs, we'll show you how.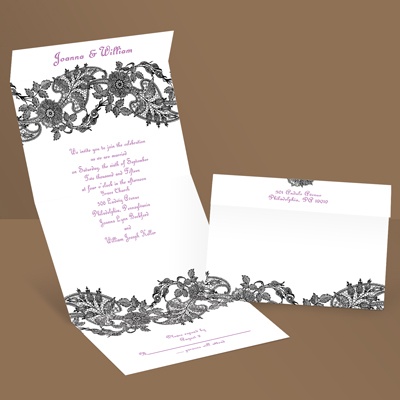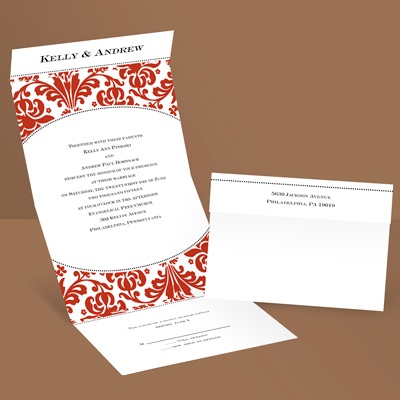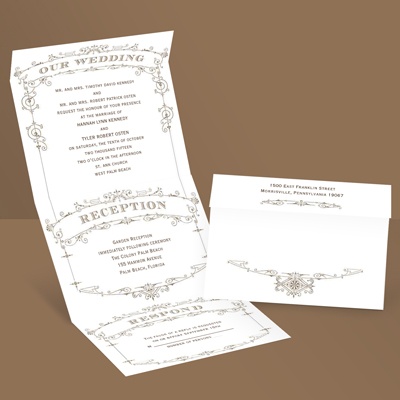 See how these unique wedding invitations help you save money, plus other important details, in our post, "What's the deal on Seal and Sends?"
Click here to visit our Wedding Invitations 101 guide and scroll down for helpful animations showing how many of our wedding invitations fold, including seal and sends.