Carynn's Top Trends
Reception Food Stations – Food stations are making a permanent home as wedding reception dining options. Their popularity will explode in 2012. Setting up stations around the room allows for traffic control and eliminates the long wait holding a plate. Offering a variety in foods ensures guests are able to try everything and enjoy mingling. Food station ideas to consider: your favorite foods, ethnic foods, pastas, liquor tasting stations, coffee bars with baristas and so much more. You're only limited by your imagination!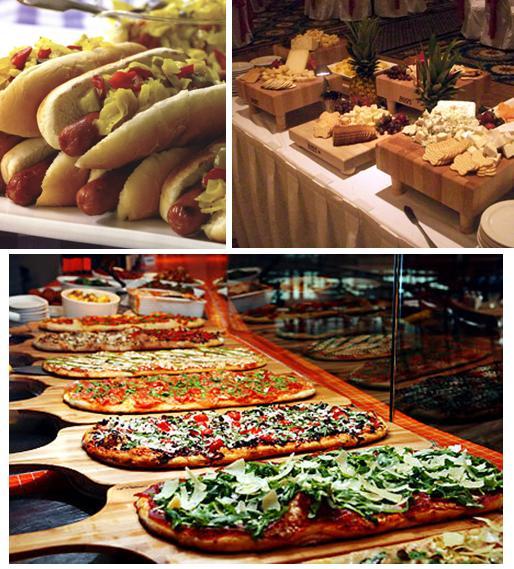 Dessert Tables – On a related note, the dessert table gains ground over the traditional cake again in 2012! It can include your wedding cake plus so much more: pies, cupcakes, cookies, donuts, candy, miniature cheesecakes, or a gelato cart with frozen treats. It's a buffet of beautifully displayed flavors and options for guests. We recently posted some creative candy buffet table ideas with a baseball theme. Read, "Check out the looks we've pitched!"
Good Night Station – Couples are now combining food and fun for their guests at the end of the evening. Satisfy those late-night cravings with buffets of pizza and sandwiches towards the end of your reception. Set out some sweet treats they could enjoy the next morning like pastries, doughnuts and coffee or hot chocolate, and provide guests with a goody bag to go.
Jackie's Top Trends
Color for the Bride – Looking for a simple gown that fits the budget, but still has personality? Add a colored sash or a large, colorful flower in your hair — a cheap way to show off your trendy style. Color is hot, and adding a pop of color to your wedding day will show everyone that you're just as fashionable as the recent celebs that rocked a splash of color in 2011, like Reese Witherspoon and Shania Twain.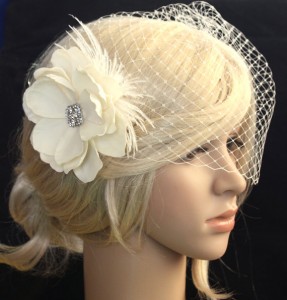 Short and Chic – Long wedding veils can be spendy, but you're in luck! The shorter veil is chic once again and less expensive. Check out this custom-made, ecru birdcage veil with flower, rhinestone AND feather from Etsy. Just $31!
Robin's Top Trends
Non-Floral Décor Accents – Brides are taking note of today's fashion and incorporating things like feathers, fabrics, jewels, and metals into the wedding decor. Jeweled accents, "bling," never seem to go out of style and will sparkle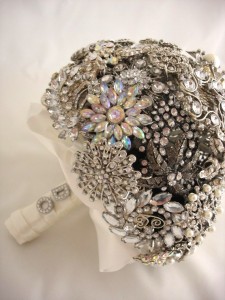 everywhere in the year to come. They adorn everything from the bride's hair to the bouquets (brooch bouquets). Whether paper, fabric, tissue, felt or feathers, wedding décor like bouquets, centerpieces and pomander balls aren't just made from fresh flowers anymore.
Full-Scale Themes – More than a color palette, wedding themes are carried throughout your wedding, from the invitations and flowers to the linens and dessert. Some popular themes include: vintage, rustic, all white, nautical and seasonal, but creativity knows no bounds, so pick one that reflects you and show it in the details. Hunt down the perfect wedding reception site and favor for your chosen theme. A winery wedding with wine glass favors and tasting stations is a beautiful example of a themed wedding.
Shanna's Top Trends
E-Invitations Gaining in Popularity – Not as wedding invitations, of course, but they're becoming more and more popular for pre-wedding events. I recently received an e-invitation for a bachelorette party from paperlesspost.com — quality animation and graphics created a realistic, stylish and elegant invitation. Now don't get me wrong, weddings are special occasions that deserve special treatment like paper invitations, but e-invitations are also a great option.
Creative Signs – Direct guests to the ceremony, reception, toward cocktails,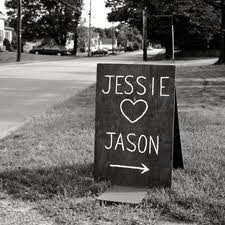 food stations and more with signs that fit the style and theme of your wedding. Not only are signs an awesome addition to your wedding décor, they're super helpful for guests. Have your signs professionally made or do it yourself. Hand-painted barn wood is always charming. Chalkboard paint on a variety of things is very popular. With a little imagination, you can come up with a perfect fit for your wedding.
What's YOUR favorite trend of 2012?