Still need a little something special for your sweetheart? Don't sweat it! Here are some last-minute Valentine's day gifts that are heartfelt, fun and affordable.
1. Mixed tape anyone?
Okay, so it's not a mixed tape anymore, but just as thoughtful! Put together a playlist of your honey's favorite songs themed around love.
2.  Cupid's Coupons
A throwback to grade school, for sure, but a handmade coupon book with things like 1 Free Massage or an IOU Dinner and a Movie is still adorable.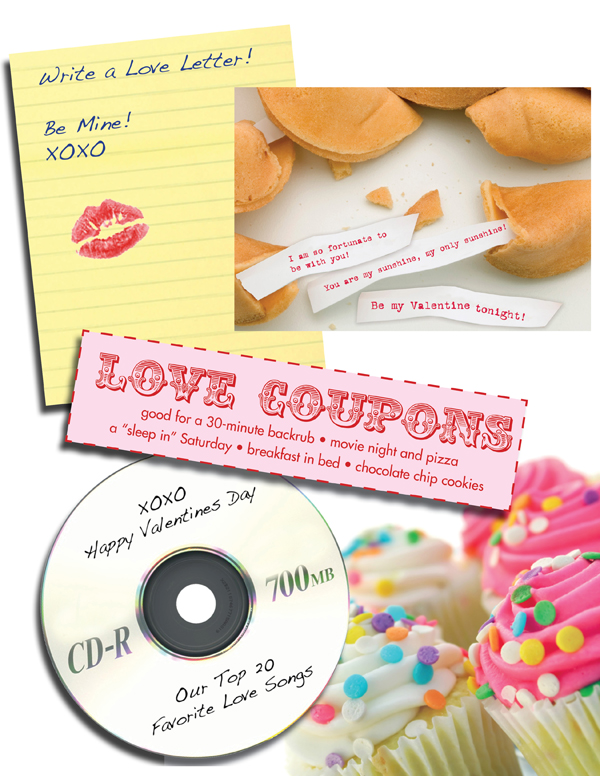 3. Love Letter
Everyone should receive a good old-fashioned love letter at least once. It doesn't have to be sappy or filled with awkward poetry — although poetry is totally cool if you've got the skills. For the rest of us, try writing about your first date or a favorite song that reminds you of your sweetheart.
4. Baked Goodies
You know what they say: the way to a man's heart is through his stomach. Same for girls, really, but in a low-fat, low-sugar, low-cal version please. Homemade with love is best, but if you're not a baker you can certainly pick up some goodies from your favorite bakery and dress them up in a pretty package.
5. So Fortunate!
Show how fortunate you feel to be with your sweetheart! Get a bag of fortune cookies from your local grocery store and replace a few of the fortunes with your own. Place the cookies anywhere: in a coat pocket, on the car seat, with lunch, on the pillow, etc.
Have any other great ideas?