Wedding Planning Checklist: Section 6: Part 4 continued
Today we're covering gifts for your bridesmaids. Your lovely ladies deserve something extra special, and we hope this post will inspire just that!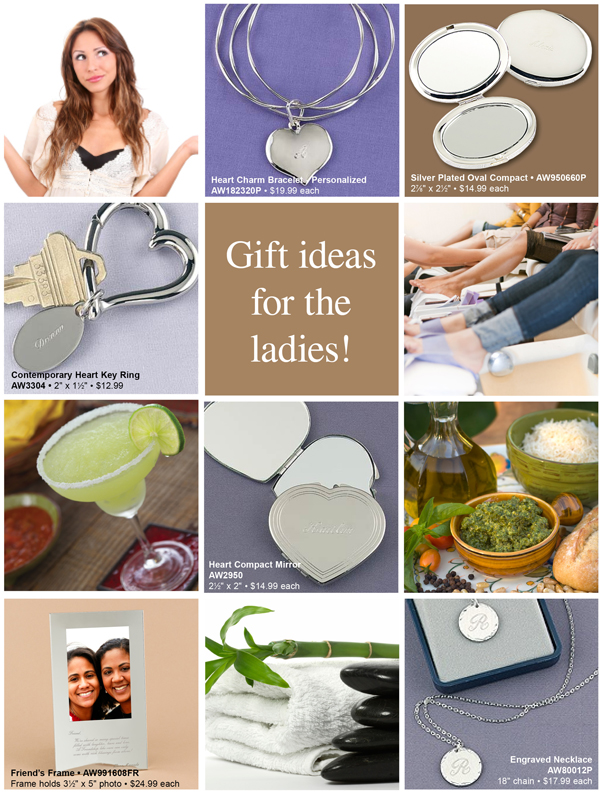 The Classic
• Jewelry to match the dresses
• Engraved jewelry boxes
• Personalized tote bags
• Cosmetic bags
Unique Ideas
• Spa treatments such as massages, facials, pedicures and manicures.
• Personalized flip-flops. A fantastic idea for summer and destination weddings. Check out WeddingChannelStore.com for some affordable options.
• Shawls or scarves. Make them yourself for an extra special gift. Short on time? Purchase scarves and embroider them with a monogram or initials.
• Visit Etsy.com and search "Bridesmaids gifts," then sort by lowest price. You'll find a variety of handcrafted items, from custom dress hangers to personalized pocket mirrors.
What about the little princess in your wedding?
Classic flower girl gifts like necklaces, bracelets, piggy banks and t-shirts will surely get a smile, but consider tickets to an amusement park or children's theater for something different. Promote good values with reusable water bottles sold by David's Bridal, or give her a kid's camera so she can play "photographer" throughout the day.
Gifts are typically given at the rehearsal dinner or bachelor / bachelorette party. There is no right or wrong gift and there is not set budget. You need to choose the item and price based on thoughtful, heartfelt consideration. With that in mind, you can't go wrong!
Pin It