If you are looking for an inexpensive way to dress up your wedding, paper lanterns are an excellent idea. A step above balloons but still budget friendly, paper lanterns are a trend that I love to see at wedding receptions and along ceremony aisles.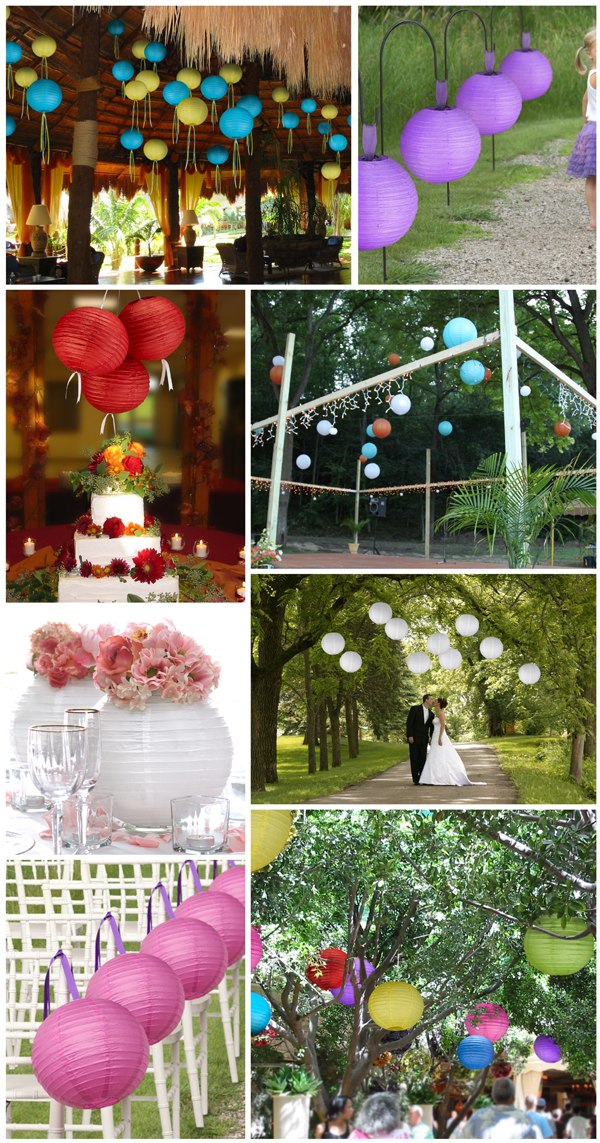 Pick one color to make a dramatic impact or mix up the colors and add trailing ribbons for a splash of color. Try hanging them at different heights for a stunning visual and use them as a backdrop for your wedding photos or the reception's photo booth. The lanterns can even be used as centerpieces filled with flowers popping out of the top or with battery-operated tea lights for a beautiful evening glow.
Dress up your ceremony aisle by tying paper lanterns to chairs with satin ribbon in colors that coordinate with your wedding. Paper lanterns can also be used to create a path at outdoor wedding locations or along the driveway.
Bonus! Use them after the wedding. These lanterns make great decorations for showers, birthday parties, anniversaries and other celebrations. Want to see more affordable decorations? Read "Top 5 Cheap Wedding Reception Decorations from Ann's."
Pin It