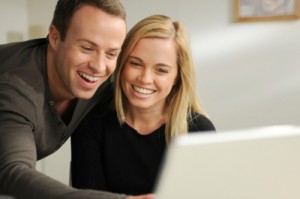 Here are our top 10 wedding registry tips plus some bonus info we think you'll like — enjoy!
1. Register early. Our wedding planning checklist says around 9 months before the wedding. If that seems early, remember that you're registering for pre-wedding celebrations also, like engagements parties and wedding showers.
2. Register together. It might be tempting to let one person take care of registering due to busy schedules, but couples should register together for equal representation.
3. Vary the price points. Make sure you're registering for gifts under $50, under $75, under $100, under $150 and so on. This allows guests to choose a gift they can afford.
4. Check return policies. It's good to know the exchange/return policies at each place you plan to register. Some stores are more flexible than others.
5. Revisit your registry. As gifts are purchased, you will want to revisit and update your registry to make sure there's a well-rounded list of options for guests to choose from.
6. Register for gift cards. Many stores allow you to register for gift cards, which is a much more etiquette-friendly way to ask for money.
7. Get what you want. As a bargainista, you're fairly practical and will likely register for things you need, but this is your chance to ALSO register for the things you WANT.
8. Rule of thumb. Register for twice as many gifts as people giving gifts. One couple equals one gift giver. This will ensure a lot of options for your guests.
9. Spread the word. Word of mouth is the best way to spread registry information. It is not proper to put registry info on pre-wedding party invites or wedding invitations.
10. Make purchasing easy. Be sure to register at one or more places that take orders online or by phone so out-of-town guests can purchase a gift easily.
BONUS: We have a few favorite stores we like for wedding registries and we're sharing them with you! We'd LOVE to hear what your favorites are. Leave us a comment below.
Bed Bath & Beyond is the nation's top wedding registry. They have expert registry consultants and an excellent online catalog for couples. They also offer a registry incentive program worth checking out.
Kohls offers a wedding rewards program called Ever After Rewards where you earn 10% rewards on gifts purchased from your registry.
Target offers a great online wedding registry catalog with fun, interactive design! They also have a savings program where you pick a day to shop online and another to shop in store and you get 10% off everything left on your registry.