Every year, fashion brings us new color combinations and palettes to play with! Today we're focusing on a few of 2012's hottest color palettes for fall weddings.
We've chosen three invitations to showcase each color palette. You'll notice we've showcased the color combos through choosing one color for the design and a complementary color for the wording.
Remember, most of Ann's discount wedding invitations allow you to choose from a variety of colors for your wording. It's a great way to add a splash of color to any invitation.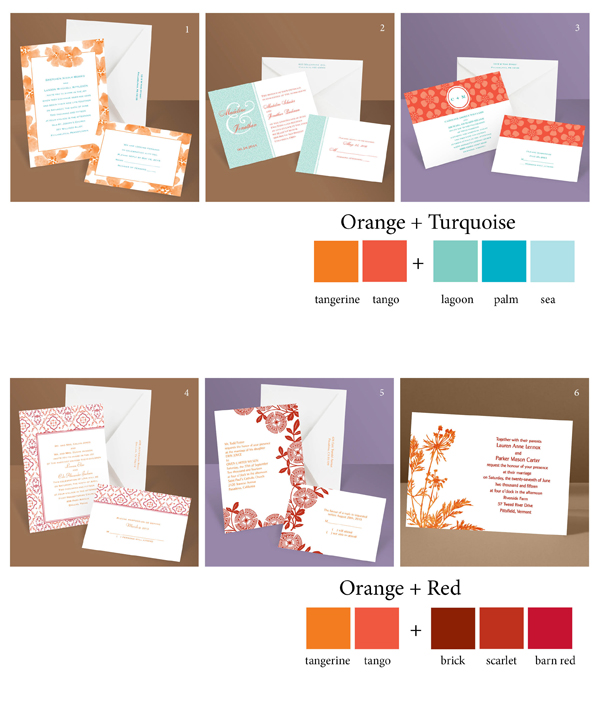 1. Soft and Sweet in tangerine with lagoon imprint.
2. Sweet Sophistication in lagoon with tango imprint.
3. Pretty Petals in tangerine with palm imprint.
4. Antique Details in tango with tangerine imprint.
5. Modern Floral in scarlet with tangerine imprint.
6. Growing Love in tango with brick imprint.