There are many different types of thank you cards you can use to tell your guests thanks for being a part of your big day.  Here's a few from styles from
Ann's Bridal Bargains
.
Photo thank you cards can include one photo or a collage of photos. Ours are non-folding cards with your photos on front and message on the back. Envelopes are included.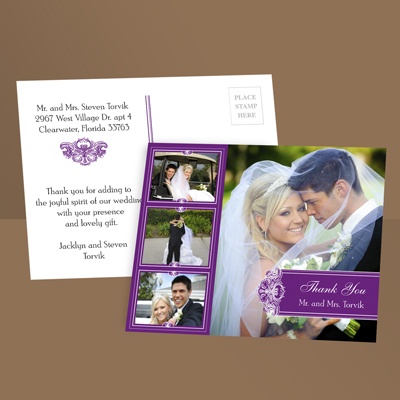 Thank you postcards are available with designs and with photos. This economical option saves you money on postage and doesn't require envelopes (a bonus for the earth-conscious bargainistas out there).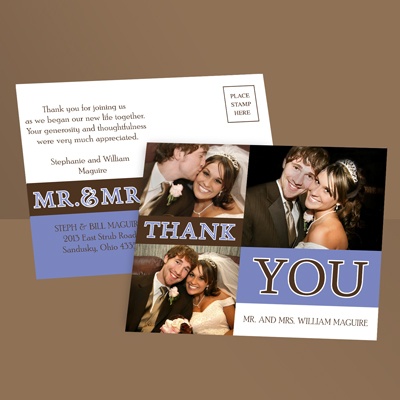 Folding Thank You Cards – Printed
Folding thank you cards are a more traditional style of thank you card. Printed folders usually feature a design and the words "Thank You," or your names, on the front and personalization of your choice is printed inside. Envelopes are included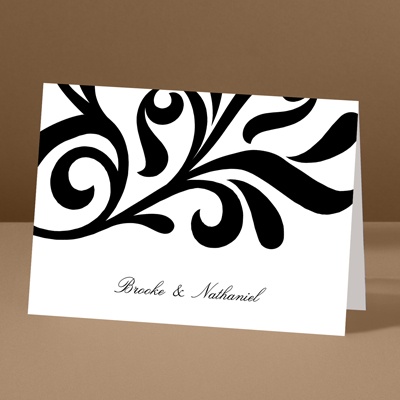 Folding Thank You Cards – Non-Printed
Non-printed folders are the same as above, except they come blank inside. These are your cheapest option. They're the same great quality as printed thank you cards, but the price is much lower since they're not personalized.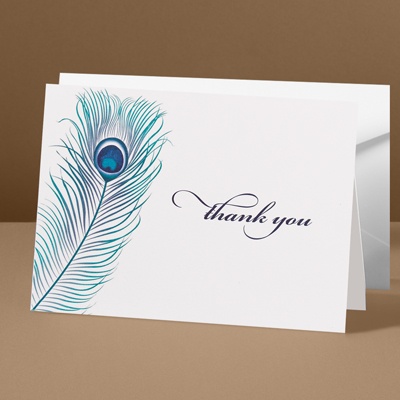 Etiquette Tip
Every guest and gift giver should receive a thank you card with a personal, hand written message.  Some couples choose to have a favorite verse, quotation or personal note printed inside, but you should always hand write a note, too.