Looking for a fresh color for your wedding? Choose shades of green to bring a little of the natural world into your event. Green is considered the color of peace and ecology. It soothes, relaxes and offers a sense of harmony.
Here we've featured Ann's invitations in kiwi and leaf — perfect for your "green-themed" wedding. Add hydrangeas, mixed greens and green berries to your centerpieces to tie the look together. Need an additional splash of color? Decorate with paper lanterns hanging from your ceiling and kiwi green personalized cocktail napkins on your bar and dessert tables.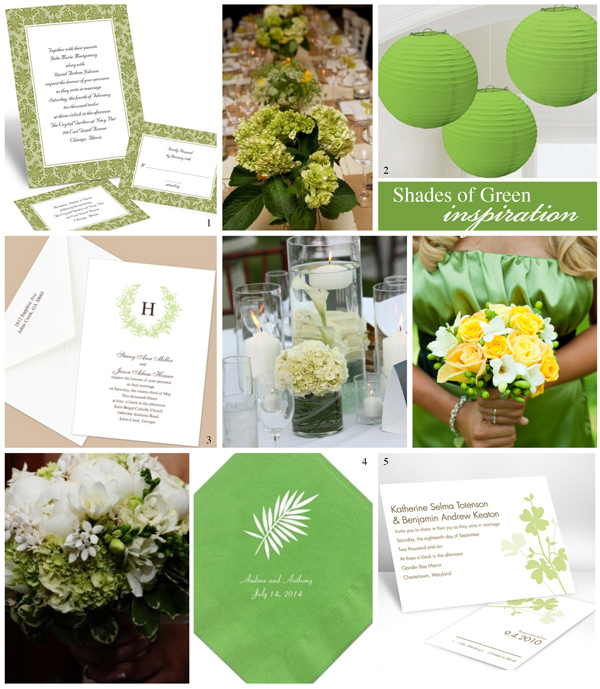 1. Clearly Refined Kiwi Invitation
3. Floral Crest Leaf Invitation
4. Kiwi Green Cocktail Napkins
5. Floral Shadow Leaf Invitation
Green is a fabulous color to use anytime of year. Pair It with rich reds for winter weddings, pink or lavender for spring weddings, yellow and white for summer weddings or mocha for fall weddings.