If you are reading this post, you are probably looking for something a little different for your bouquet. Whether you are allergic to flowers, want something eco-friendly or maybe just want to be unique, here are some ideas to inspire you.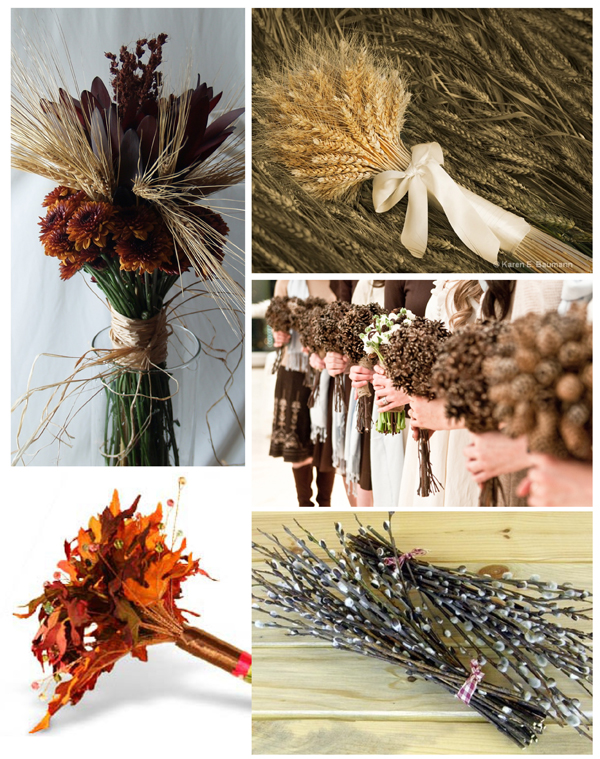 Think nature overall and there are many items that look beautiful in a bouquet, such as wheat, dried fall leaves, feathers, pussy willow branches, pine cones and cat tails. Talk with your florist or hit the craft stores and check out the dried floral aisle.
Get creative with nature's bounty!