Purple is one of our favorite colors for weddings at Ann's. You'll notice many of our invitations are offered in a shade of purple. Traditionally a color used in royalty, it is associated with both nobility and spirituality. Purples are striking alone, or select a fresh color combo such as green and purple or pink and purple.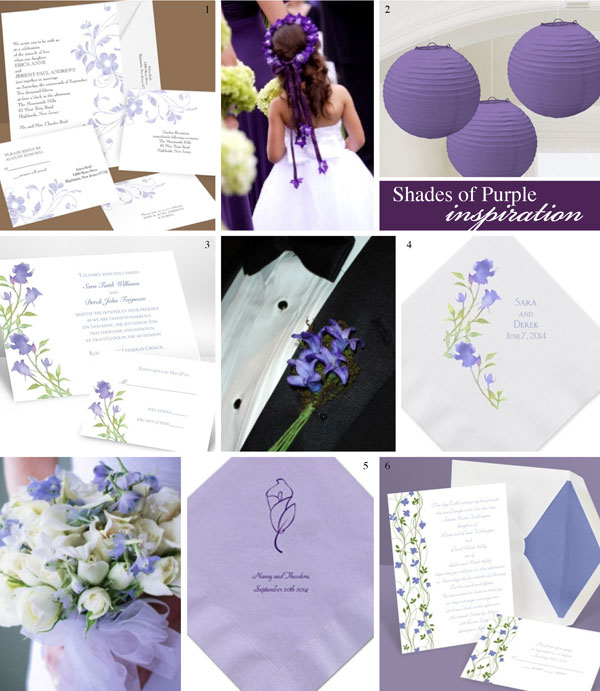 1. Pretty Floral – Grapevine – Invitation with Free Respond Postcard
3. Watercolor Roses – Hydrangea Purple – Invitation
4. Watercolor Roses – Hydrangea Napkins
6. Climbing Vines Invitation – Hydrangea
There are so many flowers available in purple. Flowers can become a beautiful wedding theme and are a great way to incorporate color throughout your day. Some popular purple flowers include: Anemone, Aster, Calla Lily, Cornflower, Dahlia, Delphiniums, Freesia, Gladiolus, Hyacinths, Hydrangeas, Irises, Larkspur, Lavender, Lilacs, Orchids, Roses, Sweat Pea, Tulips, Violets and more.
See our Shades of Green post from June for more color inspiration!