Looking for something extra special to give your bridesmaids? Well Jenna at Jenna Lou Designs has just the thing! She makes design-your-own clutches with adorable, personalized inner linings.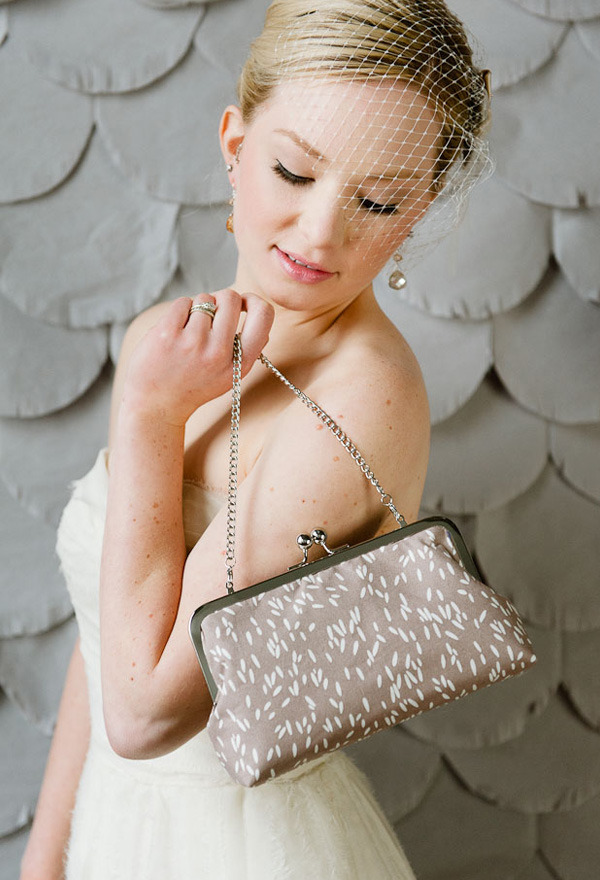 Choose from the many fabrics available for the outside and inside of each clutch. Be sure to browse the entire selection of fabrics, ranging from satin and silk to natural linens and cotton. Mixing and matching bold patterns is hot right now, and you'll find a multitude of vibrant patterns to choose from.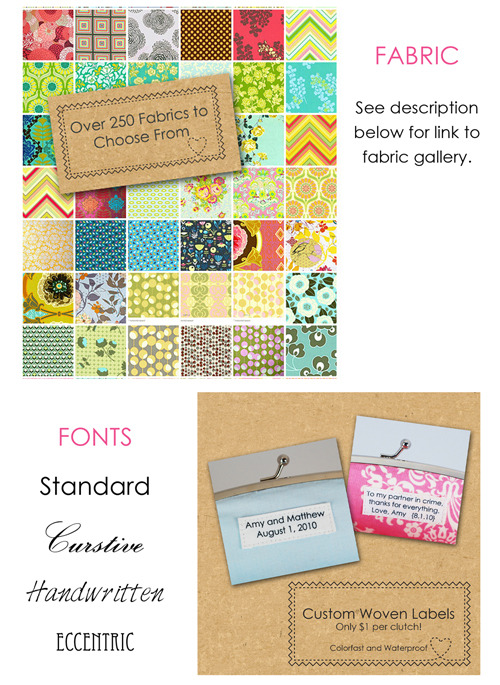 The clutch is then finished with a silver-tone, vintage-style frame — a fun throwback to vintage classics! And don't forget to add that personal touch with labels or embroidery on the inside. Clutches come in a variety of sizes and styles, but the 5" clutches are a great bargain for personalized gifts your girls will love.
Visit Jenna Lou Designs to see what it's all about! 
For other great gift ideas, read "Checking it off the list! Choosing the Perfect Bridal Party Gifts." Also see "Gift Ideas for the Ladies" and "Gift Ideas for the Guys."