Ann's Bridal Bargains has many shades of pink to choose from. Below we've featured a few of our hot pink, fuchsia and lipstick options. These brighter pinks are youthful, fun, and romantic. Fuchsia can be paired with lighter shades of pink or black for a more formal wedding or lime greens for a summer time splash of color!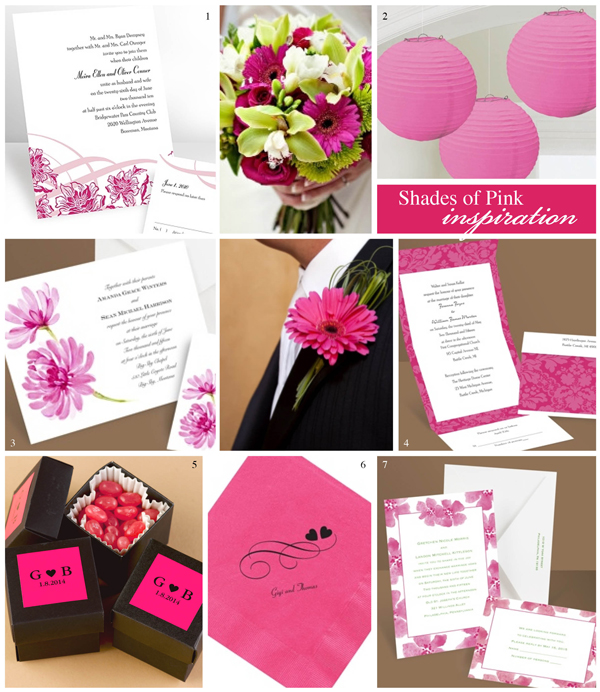 1. Flowers and Flourishes – Lipstick – Invitation
3. Watercolor Peony – Lipstick – Invitation
4. What a Combo! – Seal and Send Invitation
5. Initials and Heart – Lipstick – Favor Labels
7. Soft and Sweet – Lipstick – Invitation
There are so many flowers available in stunning shades of pink. Flowers can become a beautiful wedding theme and are a great way to incorporate color throughout your day. Some popular bright pink flowers include: Alstroemeria, Gerbera Daisy, Heather, Hydrangea, Freesia, Lily, Peony, Ranunculus, Rose, Carnation, Celosia, Dahlia, Orchid, Tulip and more. Check with your florists for flowers that are available in your area and during the season of your wedding.
See our Hot Color Palettes for 2012 Fall Weddings for more color inspiration!