Decorations, photograph props, home accents, gifts and so much more are all popping up with chalkboard twists! Apparently, we don't want to erase the memory of a simpler time or we simply love the fun an old-fashioned chalkboard can provide. Either way, Ann's loves the trend. Here are our Top 5 Faves…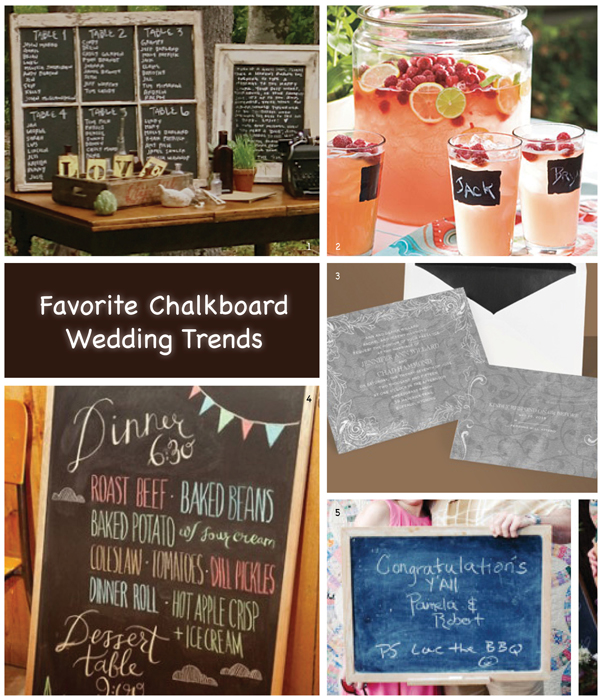 1. Seating Charts
Not only does this look awesome, it's so easy! Just make sure you enlist someone with nice handwriting — perhaps a troublemaker as a child, therefore experienced.
2. Chalkboard Accents
It's incredible what ideas people can come up with for using chalkboard paint. These glasses, for example, are properly labeled and look super cute.
3. Chalkboard Wedding Invitations
We've seen some pretty neat chalkboard wedding invitations, but we happen to be partial to our own, of course: Growing Wild Wedding Invitation. 
4. Chalkboard Dinner Menu
Again, how simple can you get? Plus, different colored chalk allows for even more creativity — just like back in the day!
5. Photo Props
Last but not least, chalkboard photo props are simply the best. Whether you provide a chalkboard for guests to write on or prepare a chalkboard to be displayed within pictures, this is a really fun idea.  
Has the chalkboard trend made it into your wedding? How so?