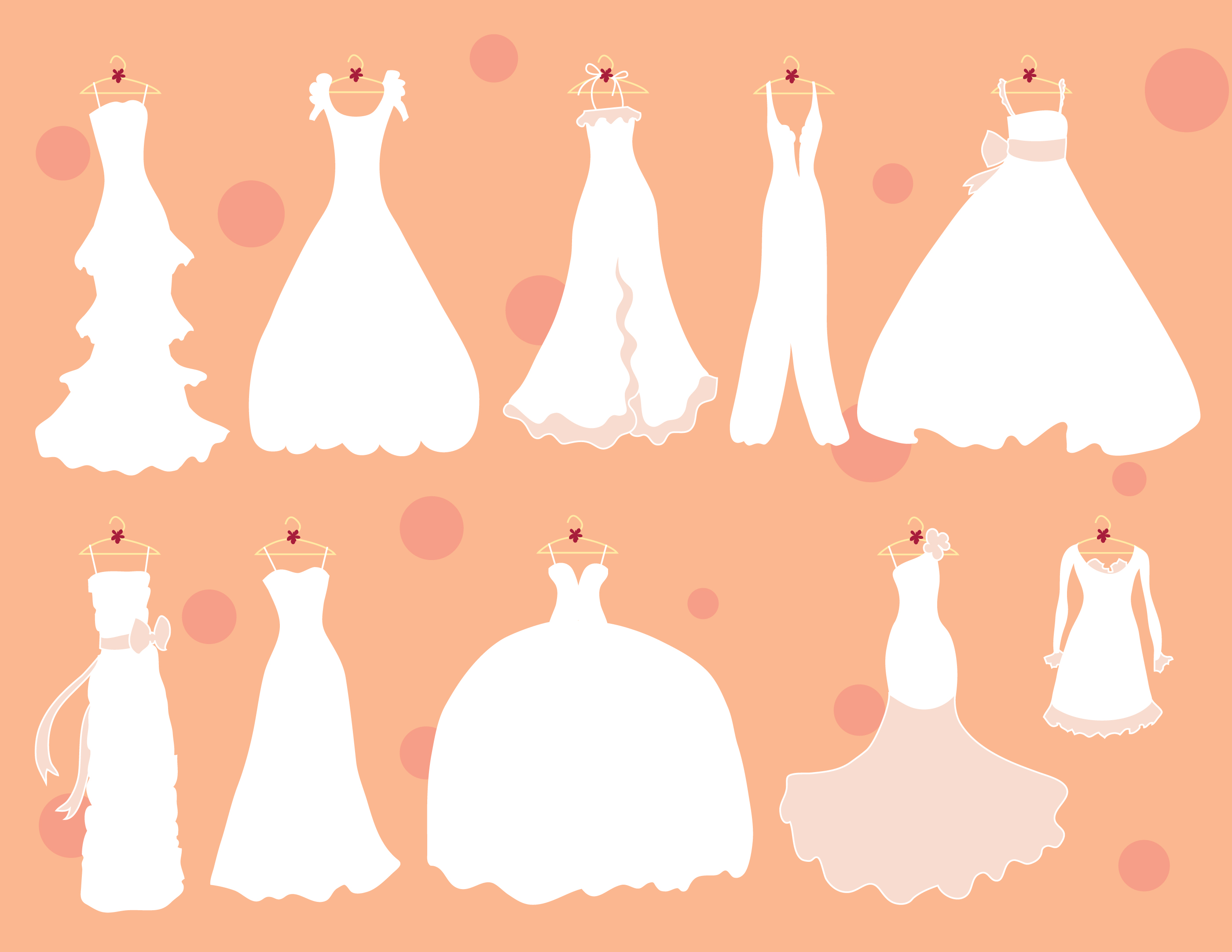 We all know the dress is the most iconic and perhaps the most important part of a wedding.  Not all of us can spend a fortune on the dress of our dreams, but there are ways for a budget-savvy bride to get what she wants.  Here are 5 suggestions to help you find the best dress at a price you can agree with.
1. Shop Craig's List, eBay and wedding classifieds like Weddingbee.com.  Many of the dresses on these sites have never been worn for some reason or another.  Be careful though, there's typically not a return policy if you end up with a dress that wasn't what it was supposed to be.
2. Wear your mother's wedding dress.  Let's face it, the fashion styles from our mother's time are back, or coming back.  Plus, I'm sure she'd be honored to have you wear her dress.  Make sure to get an estimate for alterations first. Sometimes alterations can cost as much as that bargain dress you've had your eyes on.
3. Find a bridal shop that includes the cost of alterations with the cost of the dress.  I found my dress at a bridal shop in a small town that included the basic alterations in the price of the gown.  Having found a gown I loved for about $600, I was thrilled my dress and alterations ended up costing less than $1,000 – lots less.
4. Shop stores like David's Bridal, Lillywedding.com and Milanoo.com to find discount wedding dresses and wedding gowns on clearance.  David's Bridal is the largest warehouse dress shop in the US, and I'm sure you've heard of it.  They offer dresses as low as $99.  Online sites can have much lower prices because they don't have to have a store front with dressing rooms and staff to help you.  Be careful and make sure you buy from a reputable online dress store.  You'll also have to find your own alterations if you need them.
5. Start shopping early and be patient. Give yourself plenty of time to find the best deals and maybe even try haggling a little.  If you like the dress but aren't too fond of the cost, give the shop owner or manager some buying signals and tell them you would love the dress, for less.  Oh, and if you buy a dress off the rack, that usually gets you about a 10% discount.  Make sure to look it over for flaws and dirt, cleaning bills can tack that 10% right back on.
Find more great tips on how to score an affordable wedding dress by reading "Checking it off the list! Find the right wedding dress for the right price."