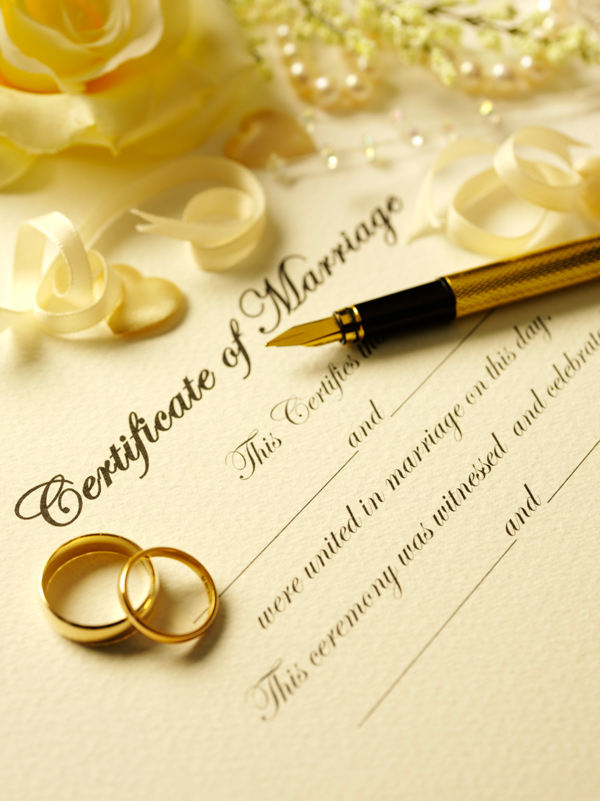 The legal decisions that come with getting married are not fun, but in today's world, they are necessary. You'll want to talk with knowledgeable professionals in each field so you can be confident in your choices. First, talk to your human resources department to see what kind of free consultation services your employer provides. If little or nothing is available, start asking friends and family for recommendations.
1. Joint Bank Accounts
Money is a necessity, but it can also be an emotional hot button. Try sitting down with each other to discuss your individual spending and saving habits, and from there decide how you would like to approach your marital finances.
Many couples opt for a joint account. It helps simplify the payment of bills and other expenses. Joint accounts also help you establish credit as a couple, which is helpful if you decide to finance a purchase, like a new vehicle or home, in both your names.
Some couples decide to keep individual accounts and create a joint account for expenses. Individual accounts allow each of you to have your own spending money and the joint account holds funds for groceries, rent, utilities, house payments, etc.
2. Insurance Policies and Beneficiaries
Evaluate the health and life insurance plans through your employers to find the best options. You may decide to stay on your individual plans, or it could be more economical to be on one. Talk with your HR departments if you have questions. Also work with HR to switch your beneficiary benefits to your new spouse.
3. Prenuptial Agreements
If you're considering creating a prenuptial agreement, consult an attorney to learn the laws in your state of residence and sort out any unresolved financial/legal situations before the marriage.
4. Creating Wills
Don't forget to create a will once you're married that will jointly reflect your recently combined assets. This is another area where it's best to obtain the services of an attorney. Ask your family and friends for a recommendation.
Don't be intimidated by any of these things. Talk it over with your partner and ask lots of questions. Your bank, place of employment, and friends and family will be able to guide you in the right direction.