The holidays are a great time to be getting married and elements to adorn your winter wedding bouquets are plentiful! Get out there and shop. Just about anything goes during the holiday season and textures are abundant, so enjoy the freedom to be creative.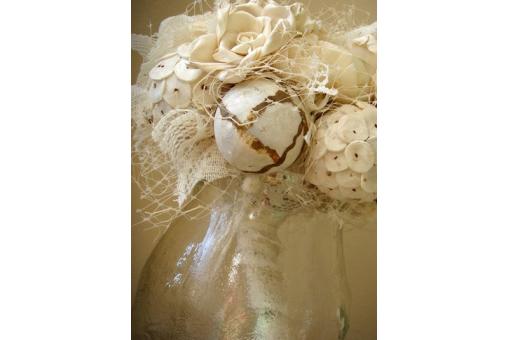 Check out these sections of your favorite stores for great finds:
• Decorations
• Tableware
• Packaging
• Jewelry
• Hair Supplies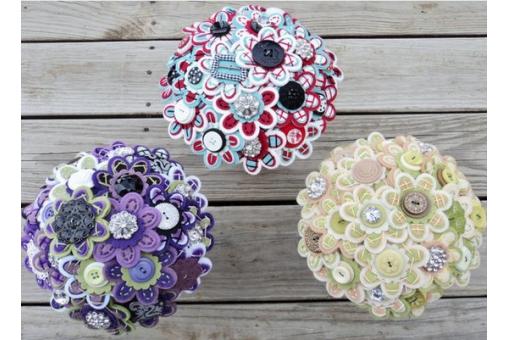 Cool trends for winter bouquets to watch for:
• Handmade Bouquets – made of buttons, beads, jewels, fabric flowers and felt flowers.
• Rhinestone and Faux Gem Accents
• Ornaments
• Tinsel
• Pinecones
• Fuzzy Yarn
• Feathers and Marabou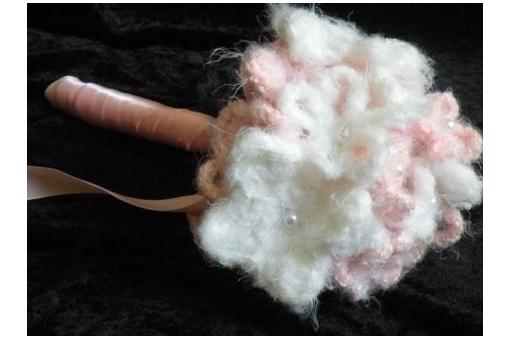 And remember, your bouquet and your bridesmaids' bouquets make great centerpieces for the head table. Be sure to display those beauties all night long!
If you're planning a fall wedding for next year, take a look at these fall wedding bouquets, Fall Bouquets: Alternatives to Flowers