Ann's Lookbook was created around favorite designs and themes with the intention to inspire amazing ideas from our Bargainistas! Every theme includes an invitation paired with coordinating accessories and decorations.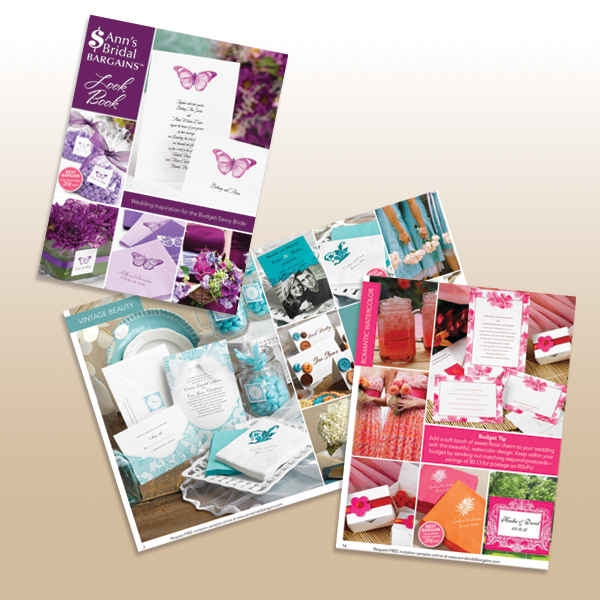 Click on the tips included throughout the Lookbook and we'll send you to related blog topics for even more great advice. Click on a product image and you'll be sent to that product's detail page for pricing and other important information.
Take a look! You're going to love all 14 pages of this inspirational book by Ann's Bridal Bargains.