Want to make a grand entrance into your wedding or reception but not sure how?  Need some ideas for a memorable getaway as the new Mr. and Mrs? Here are 10 budget-friendly ideas that might fit your personalities and wedding style.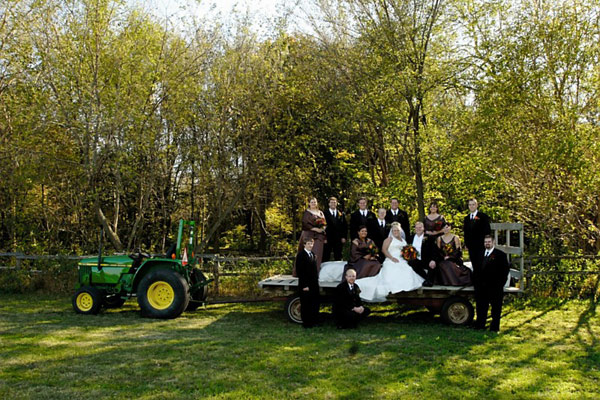 The Grand Entrance
1.  For an outdoor country wedding, consider a horse-drawn carriage or a tractor to transport you to the aisle. Add some extra touches to the horses, carriage or tractor (flowers, tulle, etc.). Have a stepladder and a helping hand ready as you get down.
2.  Arrive to the ceremony in a limo — a classic means of transportation but also a practical one if dressing before you reach the ceremony. There's plenty of space to spread out your dress and veil to help from wrinkling.
3.  Instead of the normal organ or piano music as you walk down the aisle, have a trumpet player announce your entrance. You'll feel like royalty.
4.  Ask your flower girl and ring bearer to carry a banner, sign or DIY pennant that says "here comes the bride."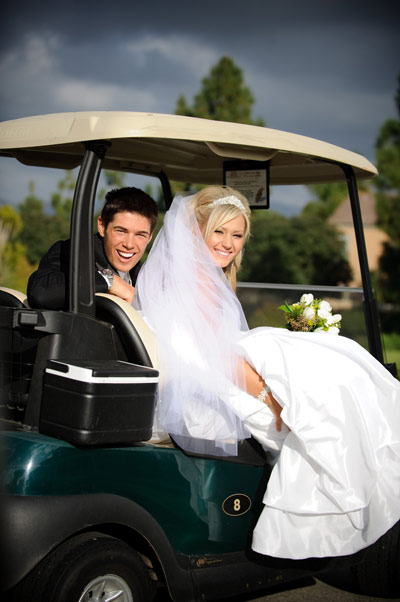 A Memorable Exit
1.  Motorcycle (now that the wedding is over, let your hair blow in the wind!)
2.  Release doves as you walk out of the church.
3.  Make your getaway in a convertible or a classic car. Rent one or ask a family member or friend if they can chauffer you to your hotel after the reception.
4.  Give guests balloons to release as you drive off. Filling the air with your wedding colors would make a beautiful photograph.
5.  Create a fairy-tale getaway by riding off with your new hubby on horseback.
6.  Play your favorite song as you exit the wedding. You and your wedding party can dance as you walk out.
Still deciding on wedding day transportation for yourselves, your bridal party or your guests? Read Checking it off the list! Deciding Your Wedding Day Transportation for some practical ideas and a few just-for-fun ideas!