Avoid the stress and preparation of a large holiday sit-down meal for your next gathering and instead create bite-sized appetizers for your guests to enjoy.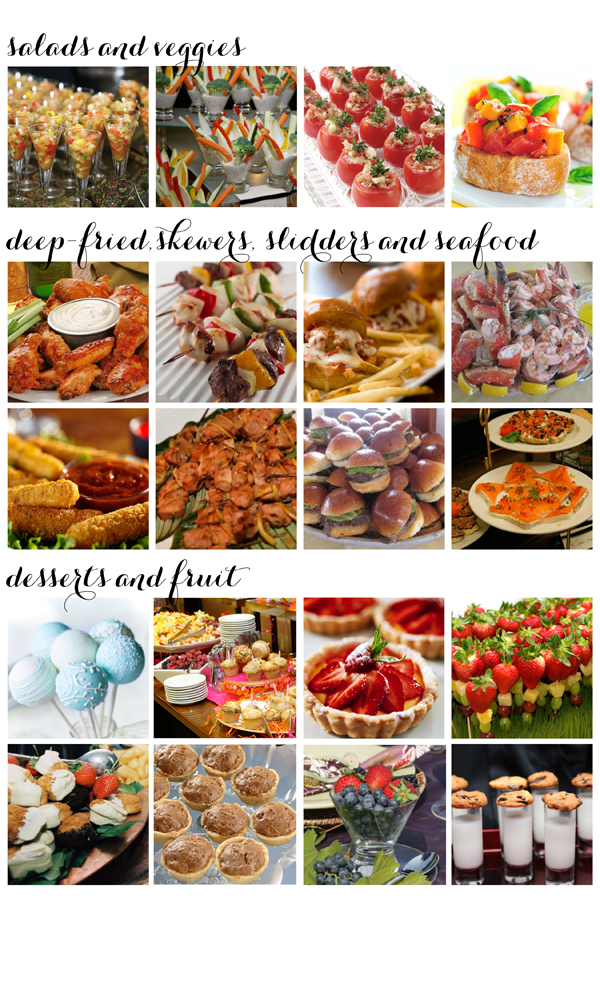 This popular trend is not only seen during cocktail hour at wedding receptions but at parties, too. No one wants the heavy, full and sleepy feeling of eating a large meal during a celebration, so quick bites are a great alternative and won't slow guests down.
Cold soups, salads or fruits look beautiful served in individual small glasses. Shot glasses make a fun way to present cookies and milk. Purchase small glassware at a dollar store to save money. Skewers are another easy way for guests to enjoy food while mingling. Get creative and see what you can add to a skewer…and don't forget the veggies for color! Mix and match serving platters for a fun and interesting look.
Set up an appetizer table where guests can grab their items or walk around and offer guests your appetizers. Serving your guests ensures you can spend a little time with each of them. Be sure to have personalized cocktail napkins to hand guests as they are enjoying each bite.
One of my favorite (easy to make) bite-sized recipes is:
Bacon-Wrapped Water Chestnuts
1 cup Ketchup
1 cup Brown Sugar
2 cans Whole Water Chestnuts, drained
1 pkg. Bacon
Cut bacon strips in half, wrap bacon around water chestnut and put wooden toothpick thru to secure bacon. Cook in oven on baking sheet, cover with aluminum foil, at 400 degrees until bacon is crisp. Mix ketchup and brown sugar and coat appetizers.
I place them in a mini crockpot for guests to enjoy warm. You can also make these ahead of time and reheat. Mix it up a little and try wrapping scallops or shrimp.
Bon appétit!