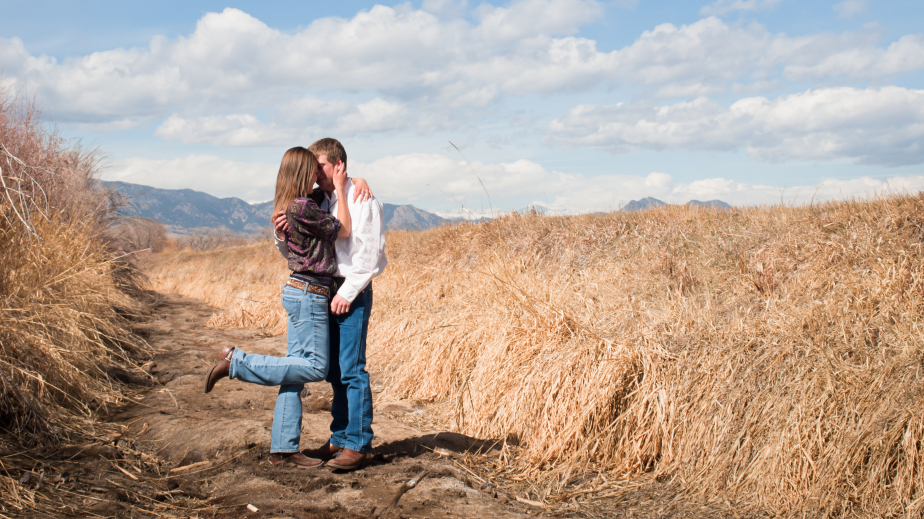 #1. You get to know your wedding photographer.
Establishing a good relationship with your photographer is important because it will make you feel much more confident and relaxed on your wedding day. You will develop an idea of how your wedding photos will look and calm your nerves. Seeing these photos will also help you and your photographer become familiar with angles and lighting that suit you best. You can even have your makeup done the way it will be on your wedding day to get an idea of how it will look and make changes if needed. Look for wedding packages that include engagement photos. Your photographer will likely be one of the biggest expenses of your wedding, so it is important to get the most for your money.
#2. Engagment photos are perfect for wedding announcements.
One of the most common uses for engagement photos is to announce an engagement in the local newspaper. Keep this in mind during your photo shoot since many newspapers request closeup head shots. Make sure to schedule your photo shoot early in your engagement to meet any deadlines set by the publication, and you will need to get permission from your photographer to publish the photo.
#3. Engagement photos are super cute on save the dates!
Many couples will choose to use an engagement photo on their save the dates. Photo products like photo wedding invitations and photo save the dates are becoming very popular and the designs to choose from are now almost endless.
#4. You can create fun photo holiday cards.
If the timing is right, engagement photos are perfect for holiday cards and will subtly remind your guests of the upcoming nuptials. We really enjoyed the holiday card collection from Invitations by Dawn created specifically for newly engaged and newly married couples. See a few highlights from the collection we posted a couple months ago.
#5. Add a personal touch to your wedding reception.
Engagement photos are not just for pre-wedding preparations, but can also be used during the wedding reception. Traditional guest books are often being replaced with photo products, such as signature photo boards and photo books. Not only are these photo products a fun way to document your guest attendance, they are a memento you can display in your home for years to come.
If professional engagement photos are not in your budget, you can have a friend take photos for you. While a point-and-shoot camera will definitely not produce the same product as a professional camera, it is still important to capture this moment in your lives. Look up some posing ideas online, then go to your favorite locations like parks and historic buildings to re-create them!